The city of Boston has a ton to offer, but if you want to get away for a day, there are exciting things to do in all directions: North, South, West, and even East!
Some of my favorite day-trip destinations from Boston are the Harbor Islands, the Cape, Patriot Place, Wrentham Outlets, Gloucester, and the Nashoba Valley Winery. If you have time, they are all worth checking out. However, I want to highlight a place I know well that is merely 30 minutes North of Boston: Salem, Mass.
Welcome to Witch City
If you hop on the commuter train at North Station or drive up Route 1 for a half hour you may end up in historic Salem, home to the Salem Witch Trials of the 1600s. Salem embraces its history of witchcraft and has many witch-related stores on pedestrian-only Essex Street. It also offers year-round haunted or historical walking tours and invites visitors to see its Salem Witch Museum at any time of the year. If you really want to experience Salem in full swing, try spending a day or a weekend there in October. Throughout the month, the town brings in street performers and vendors, features carnival rides, hosts a parade on October 1 to kick off festivities, and lights off fireworks on Halloween. Almost all visitors dress up in costume, especially on Halloween, so this is the perfect time to dig out your favorite werewolf, vampire, or even witch costume!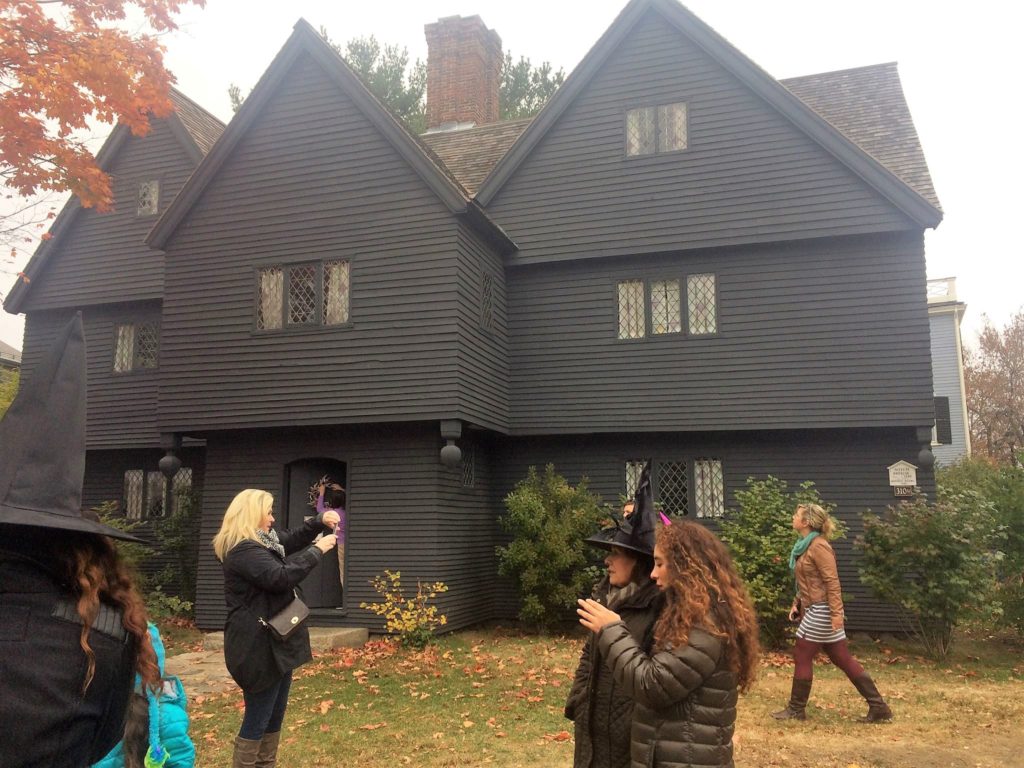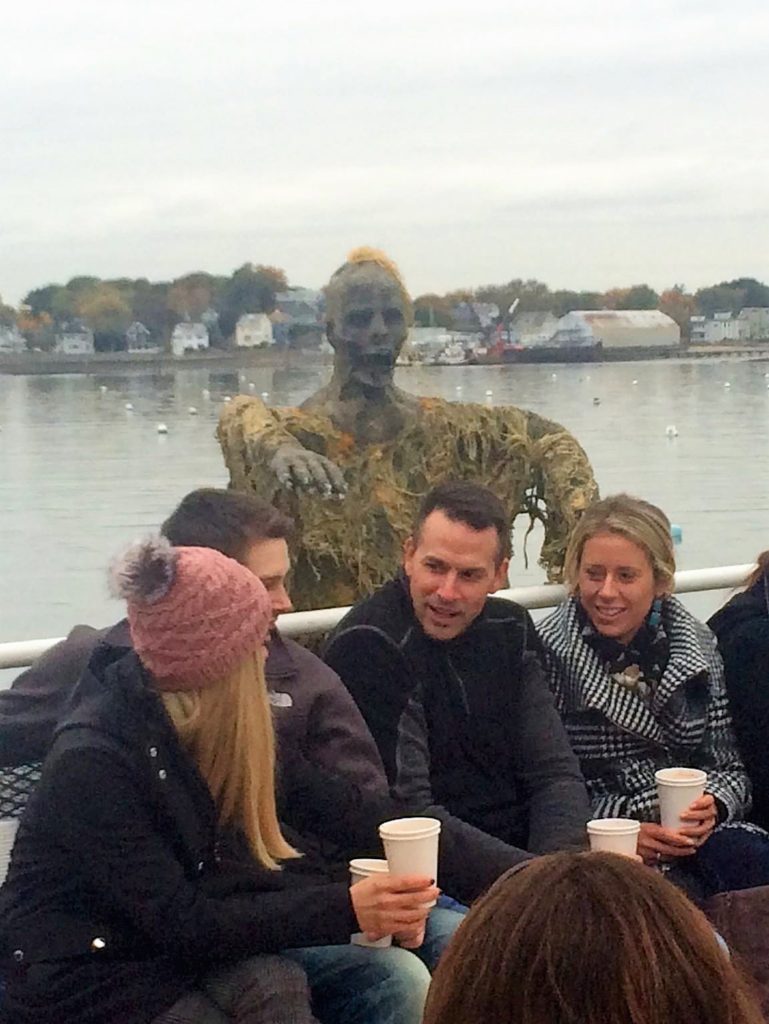 You can even take a self-guided walking tour of locations seen in the 1993 film "Hocus Pocus": here we are in front of the Ropes Mansion!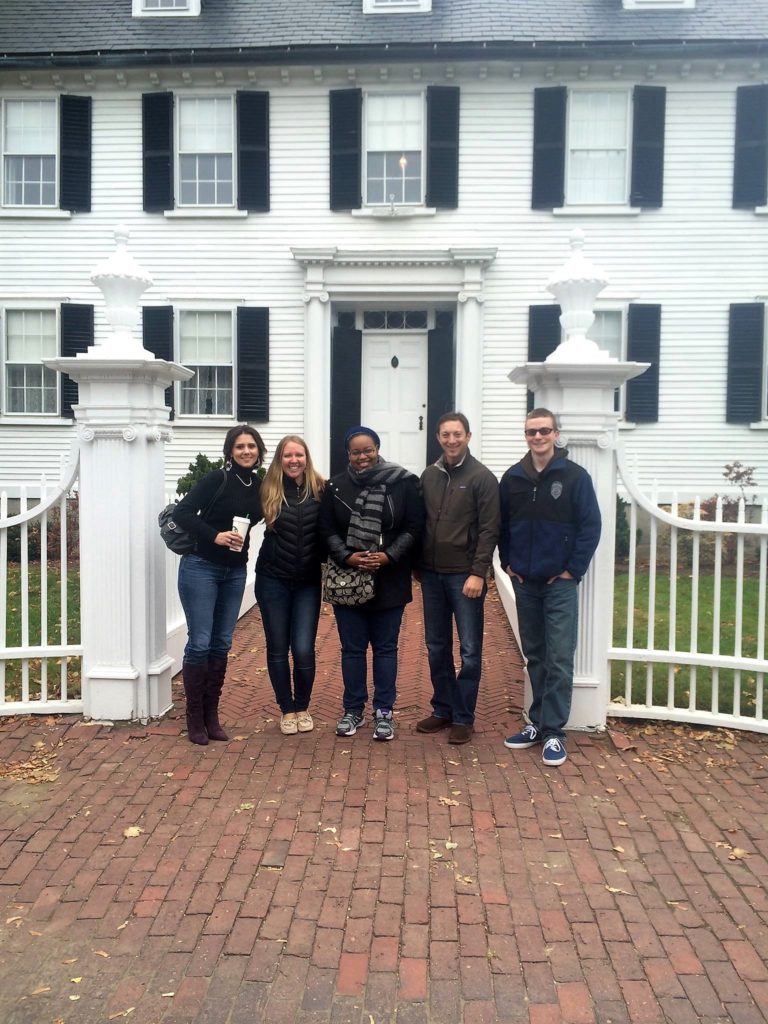 If Halloween isn't your favorite holiday there is still plenty of non-witch-related fun to be had in Salem (though I would strongly recommend going sometime other than October in that case). Also on Essex Street you will find the Peabody Essex Museum, with many fascinating exhibits such as a giant statue of "The Thinker" by Rodin, on loan from Paris' Museé Rodin. On the third Thursday night of each month the museum sponsors a PEM PM night, complete with a theme (such as Dominican Republican culture or anime and comics), musicians, dancers, food, drink, games and activities, and a chance to explore the museum.  Down by the water you can visit the House of Seven Gables, the actual house that inspired the novel of the same name by Nathaniel Hawthorne. If you prefer to just enjoy the food and drink scene in Salem, check out Far From the Tree Cider Tasting Room or the Sea Level Oyster bar with a rooftop deck overlooking the water.
Regardless of what you're looking for, Salem is a great town to visit for a day or two near Boston!
Love this post? Save it to Pinterest for later!