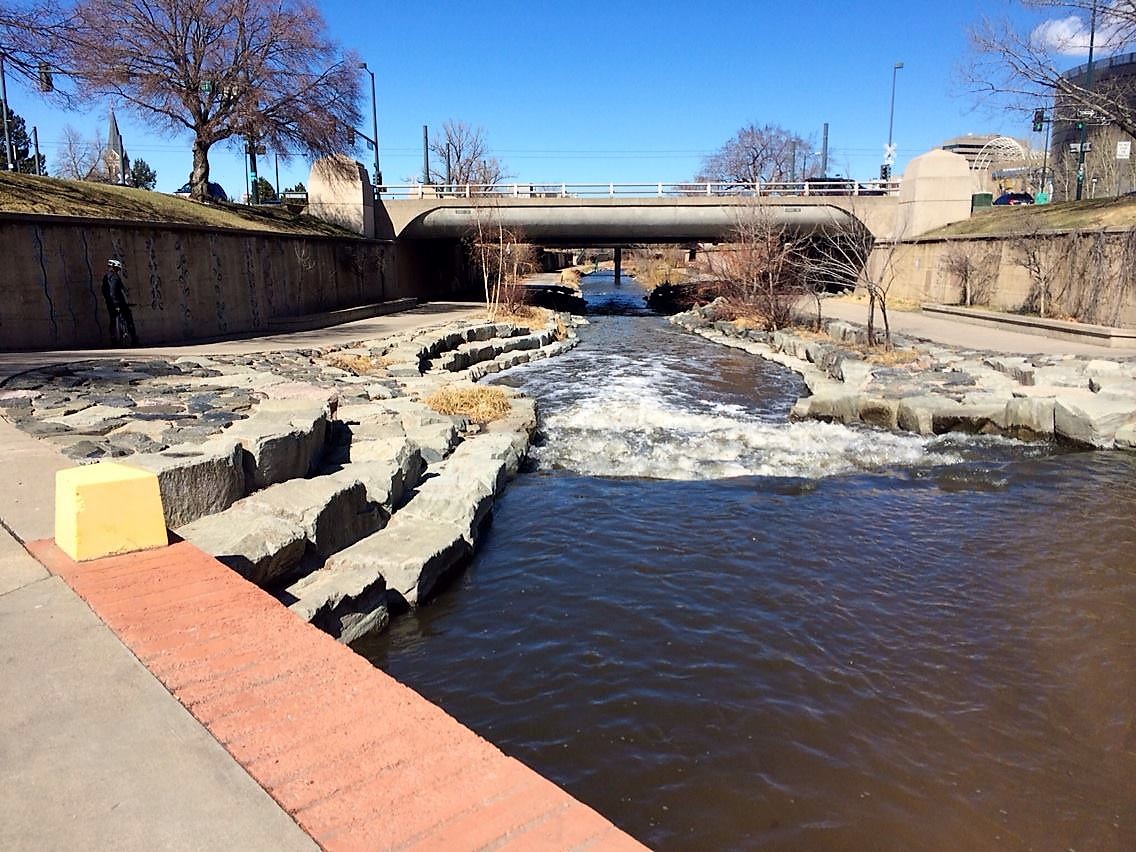 Have you ever wondered what to do in Denver if you're planning to visit at a particular time of the year? Denver is one of the best cities to visit at any time, whenever your schedule allows! The city offers four seasons of fun and has activities that will appeal to everyone. Denver residents are known for their healthy lifestyles, so most activities will also promote an active vacation!
Planning a trip out West? Check out Weekend Adventures in Portland, OR for more adventures for your U.S. trip!
What to Do in Denver in the Winter
When most people think of vacation in Denver, they immediate think of skiing and snowboarding. Given that there are dozens of mountains just an hour or two away from the city, this makes sense. Hop on Route 70 from the Denver airport, take a scenic ride through the Rocky Mountains, and pick your ski resort!
Loveland Ski Area – Day Trip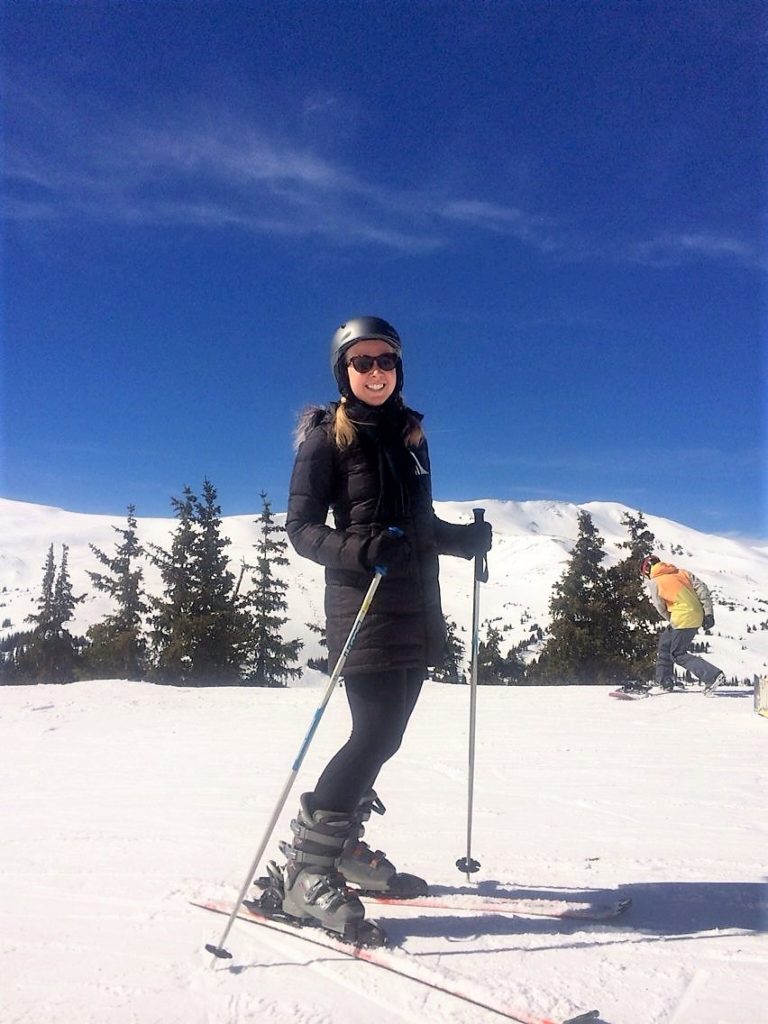 If you want to experience Denver-area skiing and snowboarding for a day, head to the Loveland Ski Area. Just an hour from Denver, this ski area does not have an accompanying resort so it is meant for day trips. Loveland is a smaller mountain that has many great trails for beginners. Even so, there is still enough intermediate and advanced terrain for experienced skiers and snowboarders to have fun for a day too.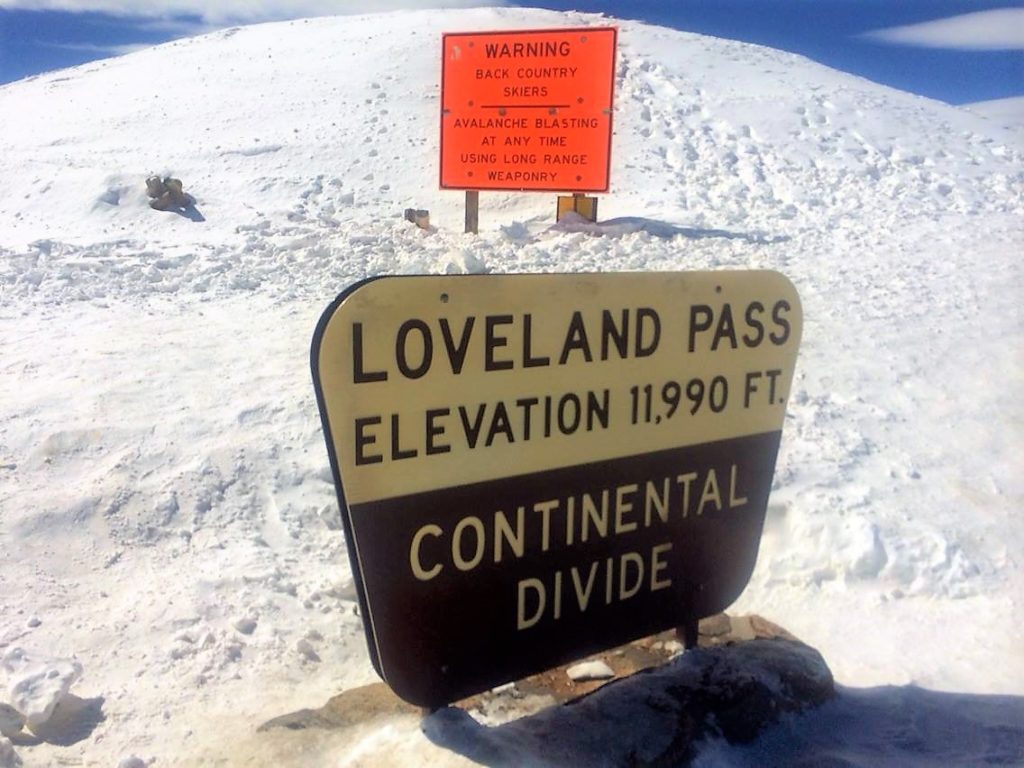 If you have time after your day on the mountain, continue ten minutes up route 6 from the ski area to the Loveland Pass and take a photo on top of the Continental Divide.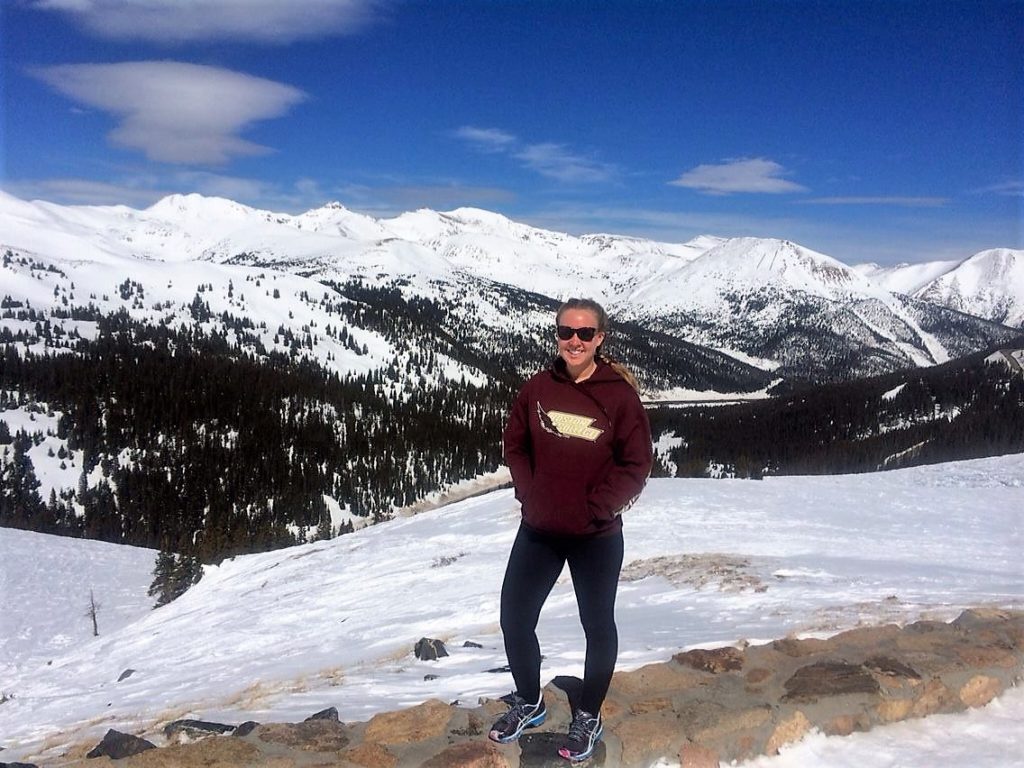 Keystone Resort – Weekend or Full Week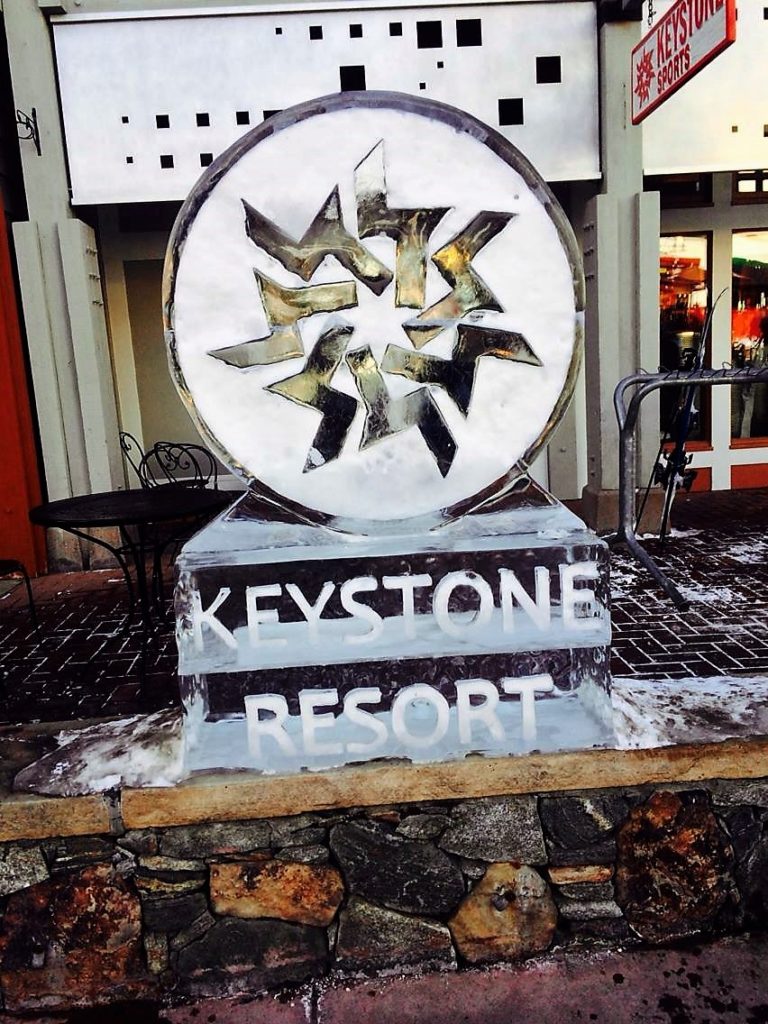 About an hour and a half outside of Denver, Keystone Resort is a mid-sized ski resort perfect to visit for a few days. You can stay right on the mountain, or check out accommodations in the nearby town of Keystone, CO. The mountain itself is welcoming to skiers of all levels. Even beginners can enjoy spectacular views from the summit before making their way down the mountain. Expert skiers looking for a wilderness experience can take the Outback lift to an off-piste area that is part of the mountain. With 148 trails covering 3,148 acres, Keystone Resort provides enough skiing and snowboarding opportunities to last a few days. When your group is ready for a break, head to the Keystone ski village to enjoy a hot chocolate and gaufre liège.
Want more ski resort recommendations? Check out the Best New England Ski Resorts post!
What to Do in Denver in the Spring
Cherry Creek Bike Ride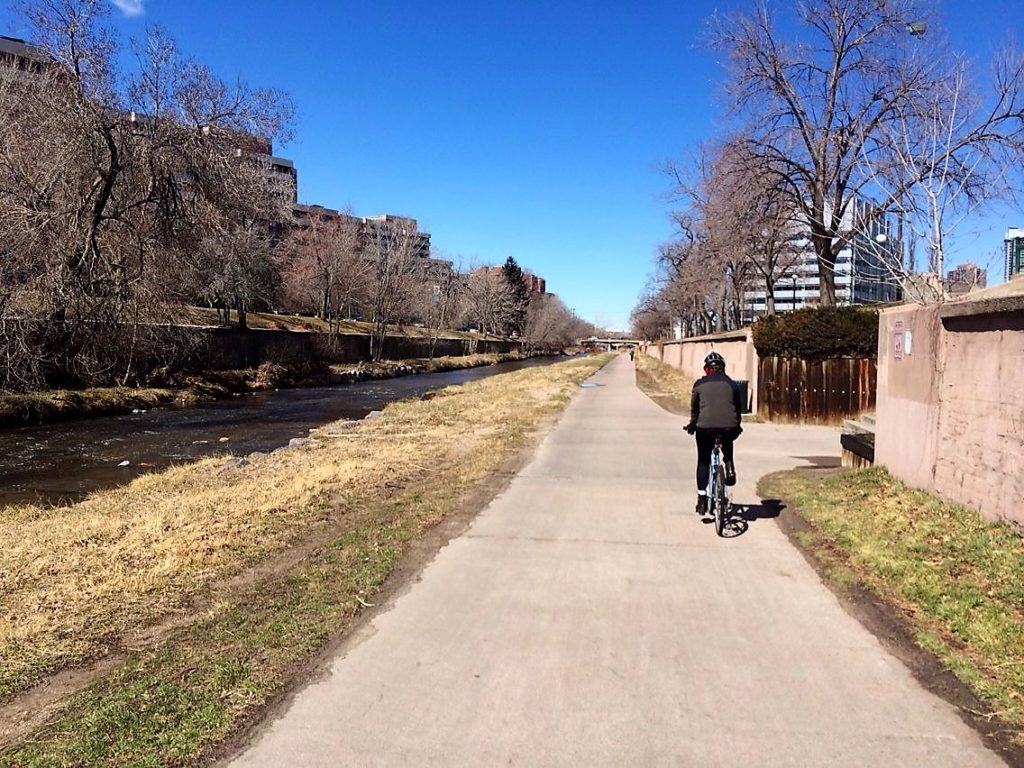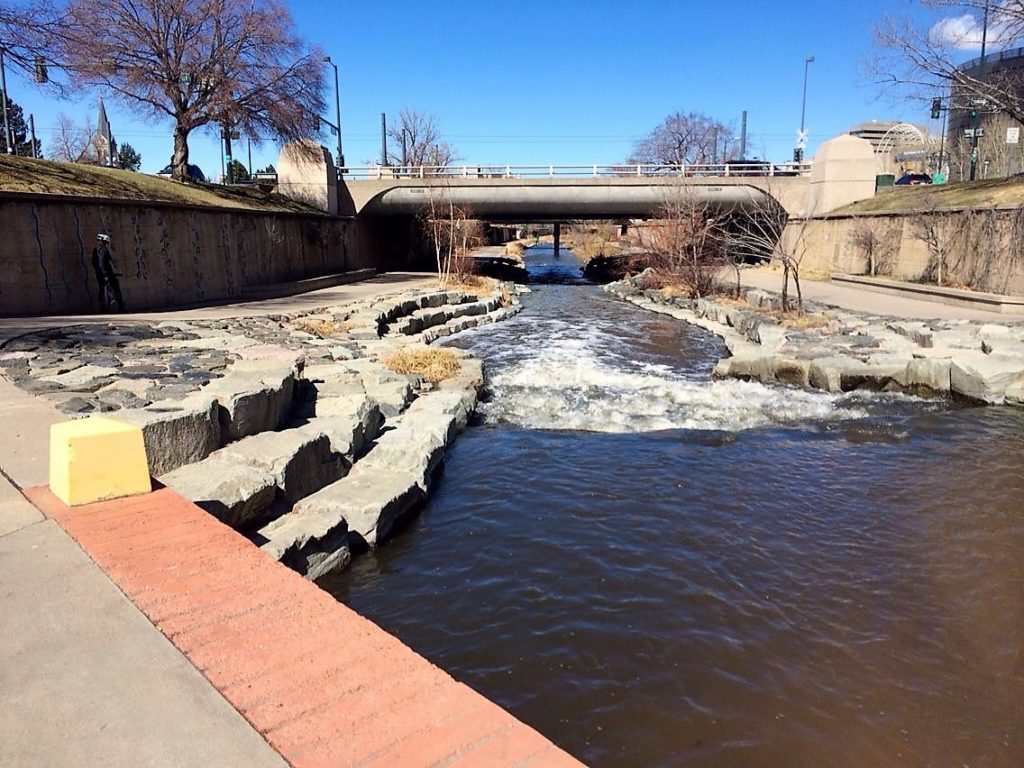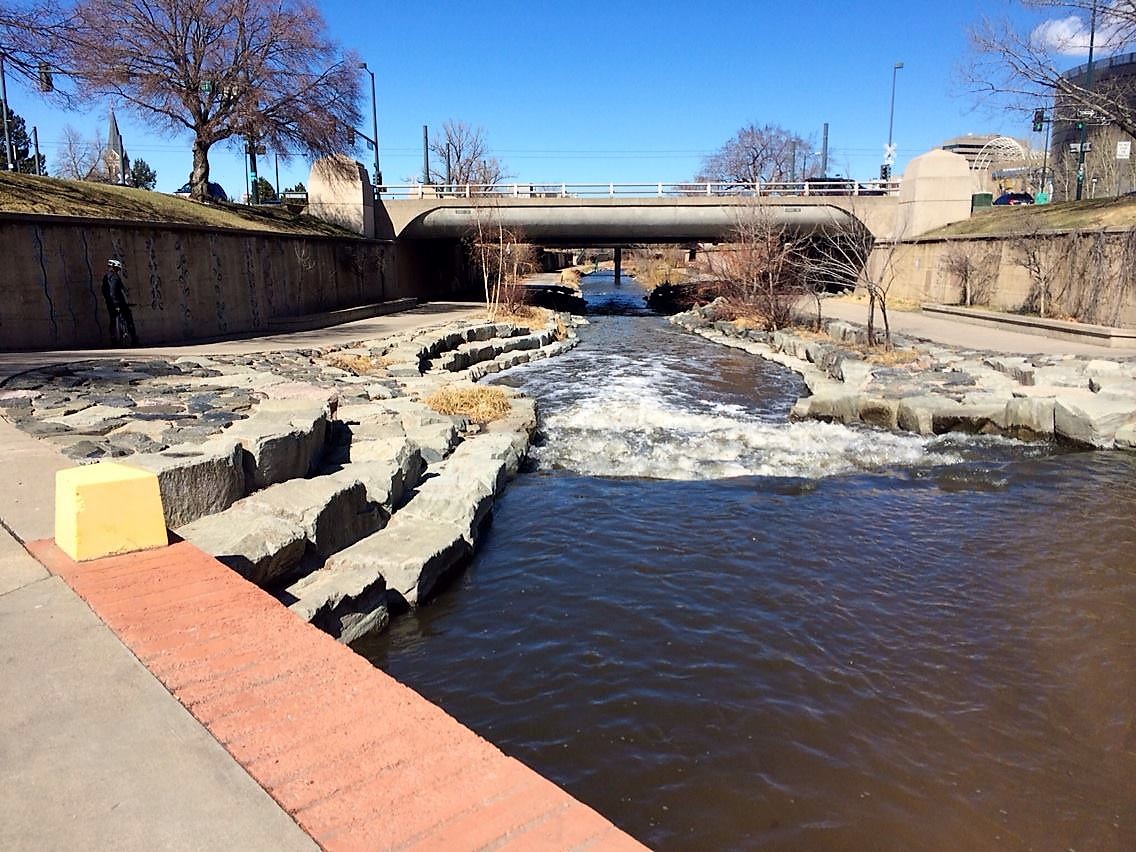 The Cherry Creek Trail is a 42-mile pedestrian and bike path that runs along the Cherry Creek River. It begins in Downtown Denver and travels South to Castle Rock, CO. If you're feeling really adventurous, you could bike the entire path. Otherwise, rent a bike in the city from any B-Cycle Station and spend a few miles cycling peacefully by the river as it runs through town. If you choose to leave the path, most Denver city roads are bike-friendly as well.
Colorado Rockies Baseball Game
Watching a live baseball game is the perfect way to spend a Spring afternoon or evening in America! The Colorado Rockies play at Denver's Coors Field in downtown Denver.  Major League Baseball's 2019 Opening Day is scheduled for March 28. This early start gives you plenty of opportunities to pick up day-of tickets if you decide to attend a game while you're in town.
What to Do in Denver in the Summer
Elitch Gardens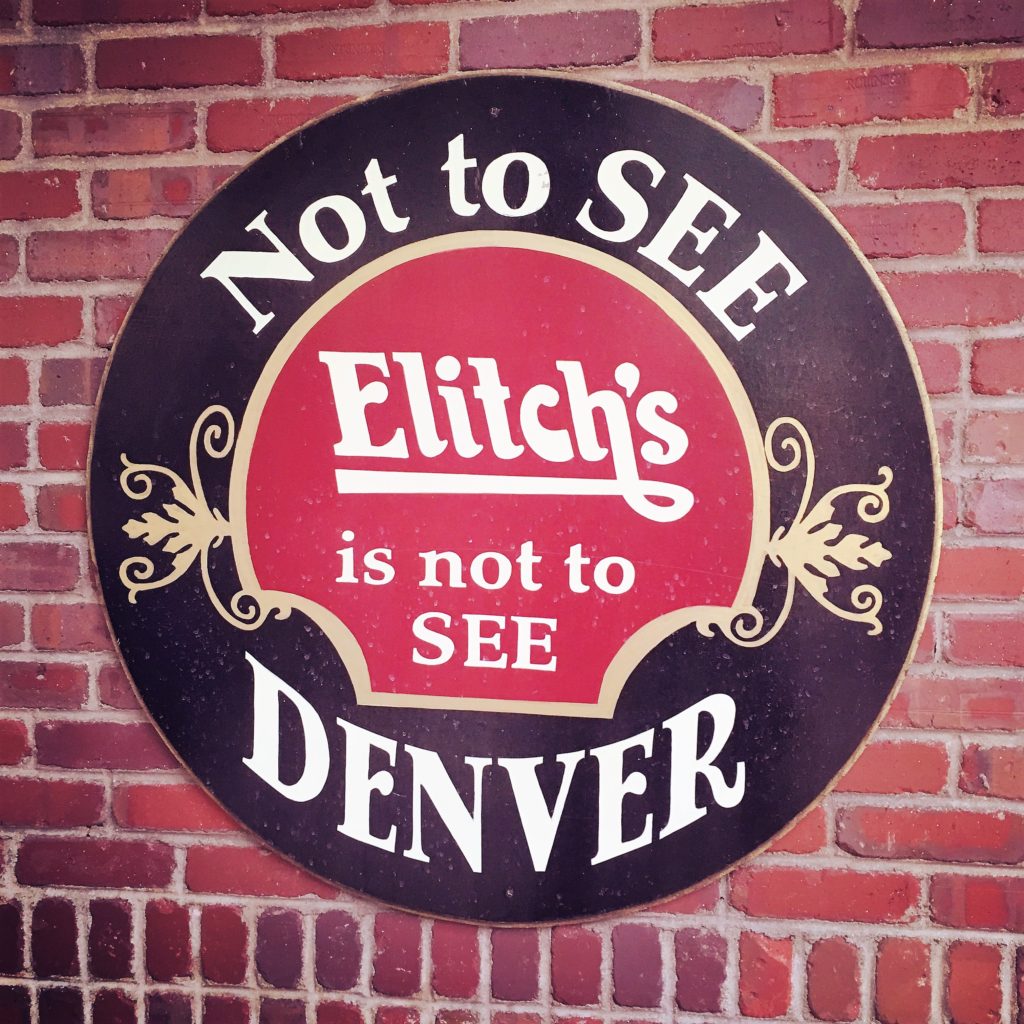 Summer is for theme parks and water parks! Forego the big-name commercial theme parks for a chance to step back in history at Denver's Elitch Gardens. The gardens have been running continuously since they opened in 1890 as a garden and zoo. The first theme park ride, the carousel, premiered in 1928 and is still operating today. Many other rides in the park may look familiar to patrons from around the country: I recognized a number of rides as duplicates of those I spent many years on at Lake Compounce Theme Park in Bristol, Connecticut. Don't forget to pack a bathing suit for the water park too, which is included in your admission ticket!
Rocky Mountain National Park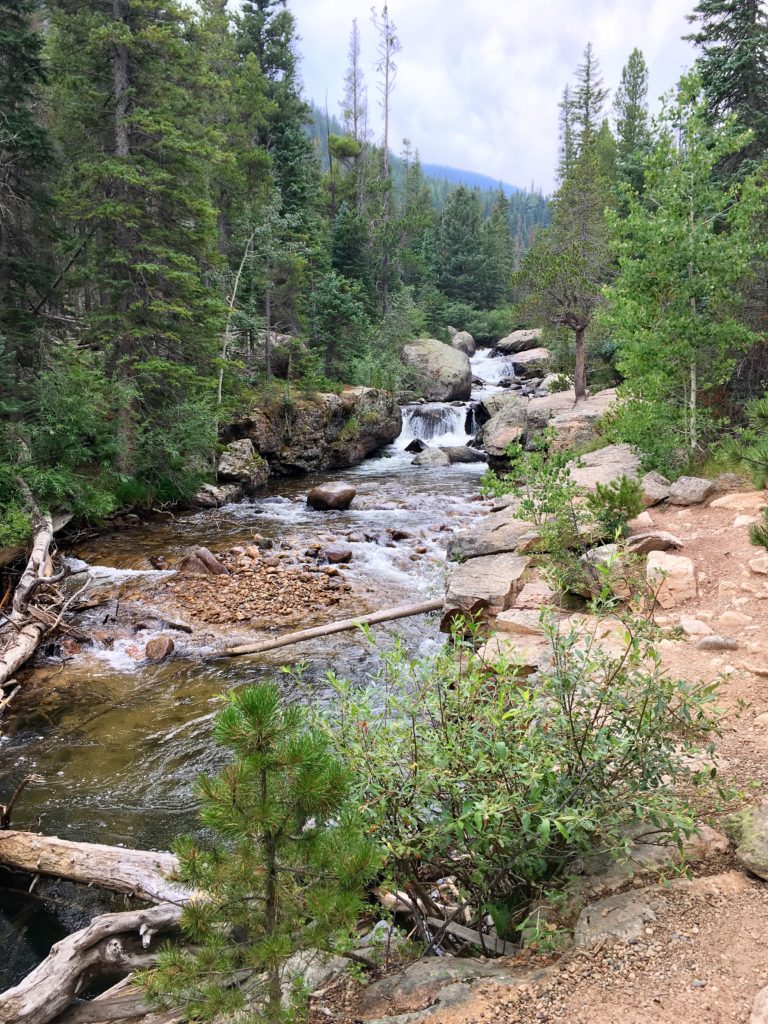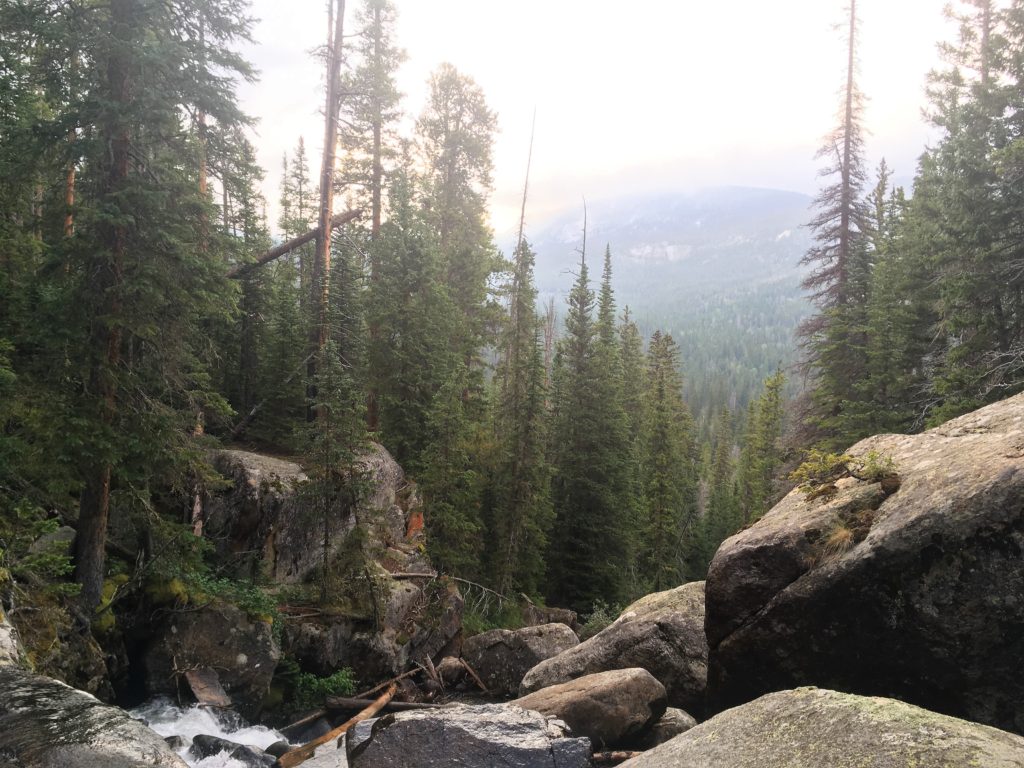 Hiking is considered a year-round activity in Colorado, but the best time to go is in the Summer. Temperatures in the higher altitudes will drop quickly, even when it is 90 degrees in the city. Go on your hike prepared with appropriate pants and a sweater. The best hiking in the area is in Rocky Mountain National Park. The park is about an hour and a half North of Denver. Hiking in the park is not strenuous itself, but if you are not used to the higher altitudes, you may become out of break quicker than usual. This is normal and you are not suddenly out of shape, it is just the new altitude! Be sure to carry water with you and go slowly if you experience this strange phenomenon.
What to Do in Denver in the Fall
Denver Broncos Football Game
As with baseball in the Spring, American football in the Fall is a quintessential American activity. Denver's football team, the Broncos, play at the Mile High Stadium located in downtown Denver. If you want to catch a game, you could swing by after Sunday brunch, pick up a ticket, and head right into the stadium for kickoff. However, if you do that you may miss out on the best part of football: tailgating! To participate in tailgating, make your way to the parking lots outside the stadium a few hours before kickoff. Wander around the tailgate parties and engage with the fans. You may even be invited to partake in a game of cornhole (bean bag toss) or enjoy a beer with fellow Broncos fans at their tailgates.
Stanley Hotel in Estes Park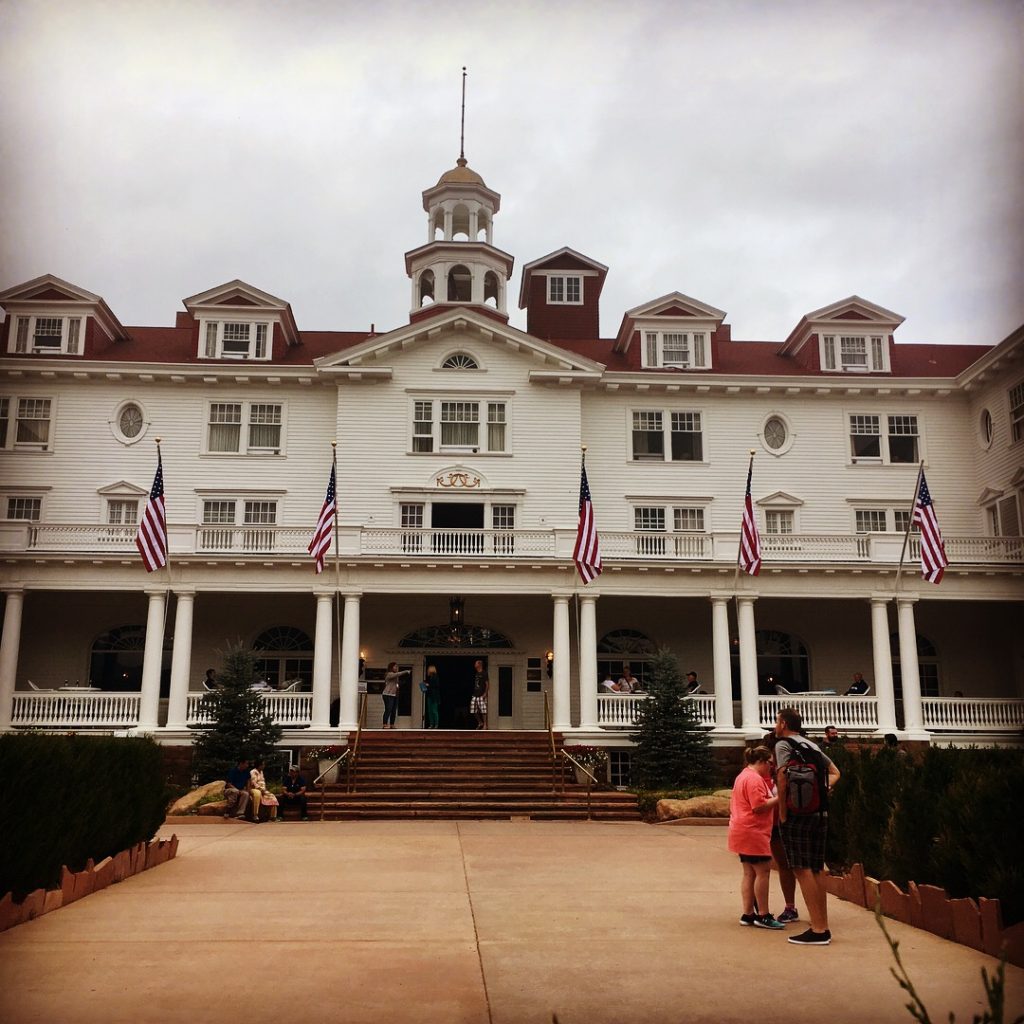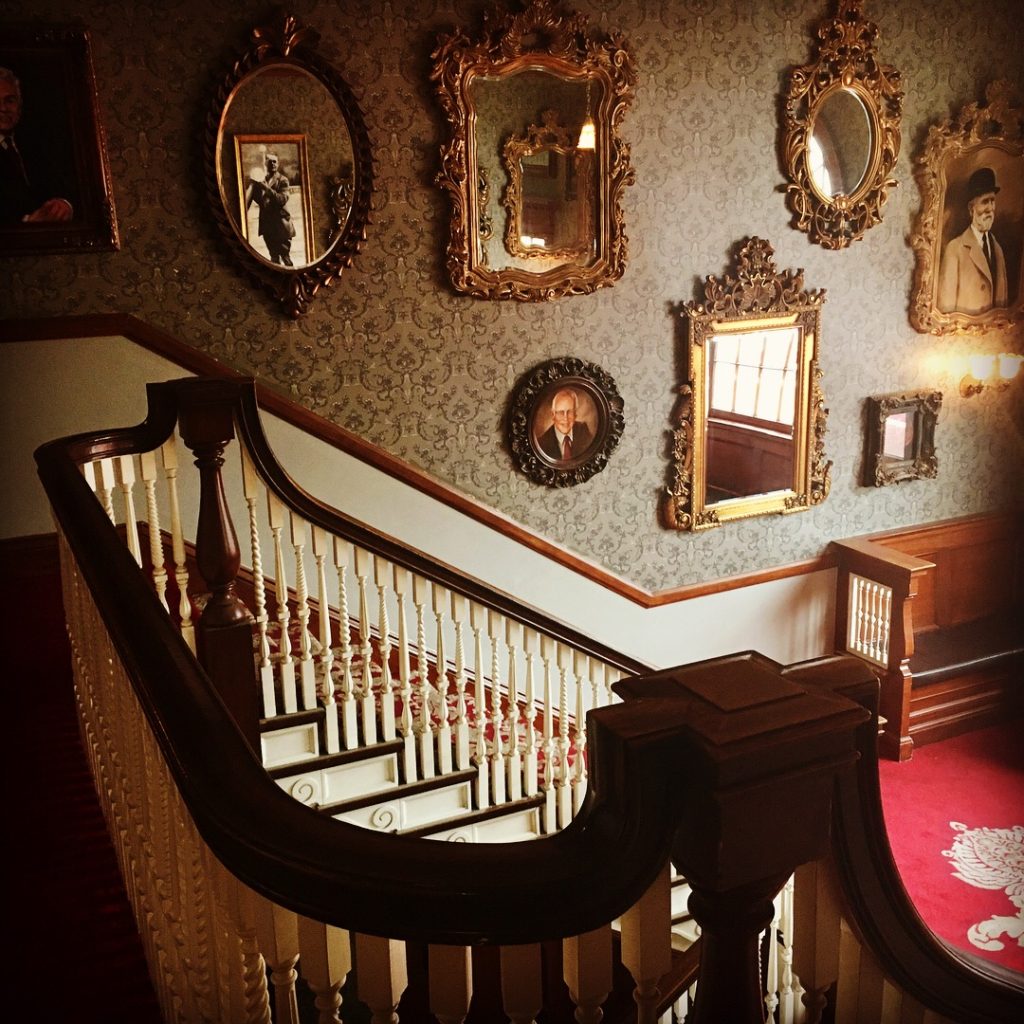 If you're a fan of Halloween and horror stories, you don't want to miss the Stanley Hotel in October. This is the hotel on which Stephen King's "The Shining" book and subsequent movie is based. Eerie in its own right, the hotel leans into its haunted fame to host Twin Terror Weekends leading up to Halloween. Visit the hotel to take a tour, explore the grounds, attend a party, or stay overnight if you want the full experience.
What to Do in Denver at Any Time
Museum of Nature & Science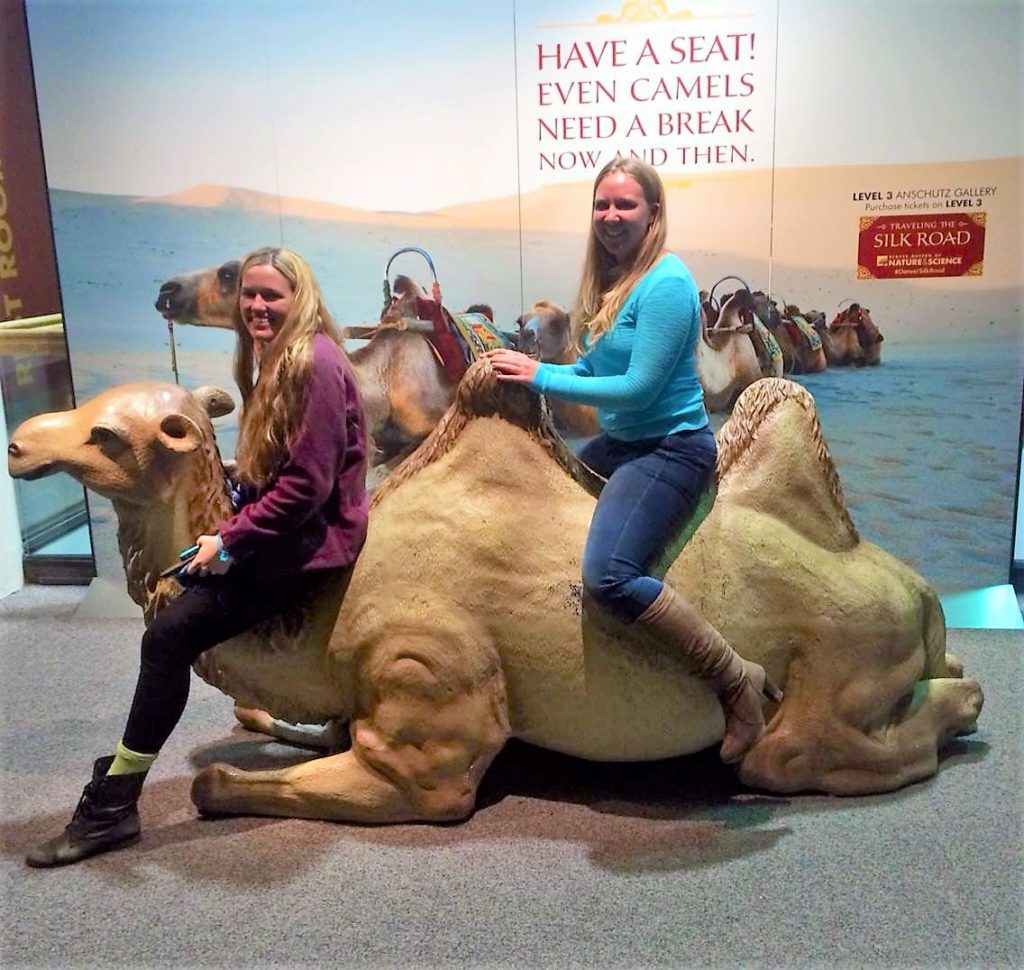 Stuck inside on a rainy day? Too cold to explore the city? Looking for someplace to take the kids? Check out Denver's Museum of Nature & Science. Even if you've been before, the rotating exhibits guarantee there will be something new to see next time. For example, I saw awesome exhibits on Whales and the Silk Road a few years ago that are long gone. Next time, I would love to go see the current Cuba! exhibit. Depending on the weather, after your museum visit you can meander through the bordering Denver City Park and make your way over to the nearby Denver Zoo (also located in the park).
REI Flagship Store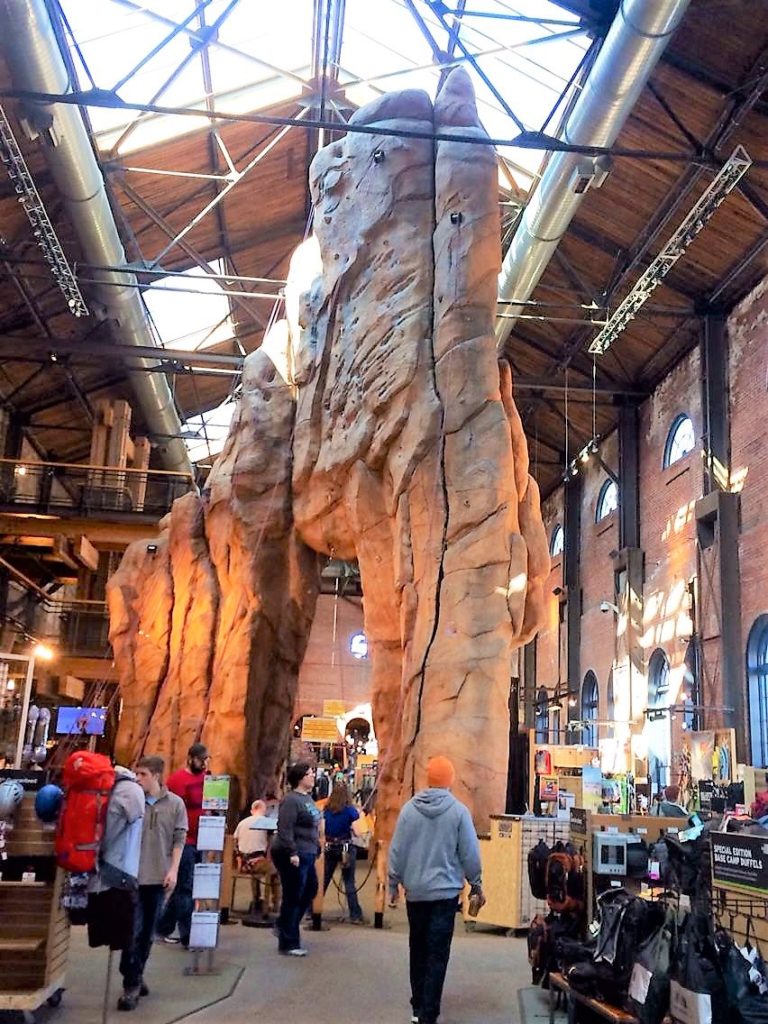 If you are interested in outdoor activities or shopping, be sure to stop at the REI Flagship store when you are in Denver. Sitting on the banks of the Cherry Creek and Colorado Rivers, this store offers much more than a chance to buy new hiking boots. There are free outdoor sports seminars, a cold room that lets you try cold gear, and the best attraction: a 3-story indoor climbing wall! Unlike your local REI, this is a destination, not just a store.
N.B. This post contains affiliate links. That means if you click on a link and make a purchase, I may receive some commission at no additional cost to you.
Like this post? Pin it!