"Where are you from and where are you going?"
"I'm from Boston and am going to Portland."
"Why don't you just take the train?"
I had this conversation with a stranger at Boston's Logan airport as we were both waiting for our delayed flights one night in May. I thought it was obvious I was flying across the country to Portland, Oregon, and not traveling up the coast a few miles to Portland, Maine, but I guess it was not.
The stranger's confusion was not unfounded. When Portland, OR, was founded in 1845, its name was decided by a coin toss. The two founding settlers were from Boston, Massachusetts, and Portland, Maine. They both wanted to name the new city after their respective former cities. The disagreement was settled by flipping a penny, and the settler from Maine won. Thus Portland, OR, was named after Portland, ME. The penny involved is on display at the Oregon Historical Society Museum in Portland.
I did not have a chance to see the penny when I visited Portland in May for the first time. However, the things I was able to do and see on my visit caused me to fall in love with the city. Boston will always be my home, but if I were ever forced to relocate, I think I would pick Portland without hesitation.
Lake Oswego: A Portland Suburb
My trip began in the upscale Portland suburb of Lake Oswego. The purpose of my visit was to see one of my best friends graduate from Lewis and Clark Law School, which is located in Lake Oswego. I arrived a day before anyone else, so I had a full day to explore the area on my own.
Downtown Lake Oswego
My first stop was a local spin studio. I wanted to take advantage of the three hour time difference from Boston by waking up early and having a full day of activities. Using my global Class Pass account to schedule an early-morning spin class at StarCycle, I was able to get in some fitness before a day of tourist activities. The studio was very welcoming and accommodating considering I was just stopping by for the day!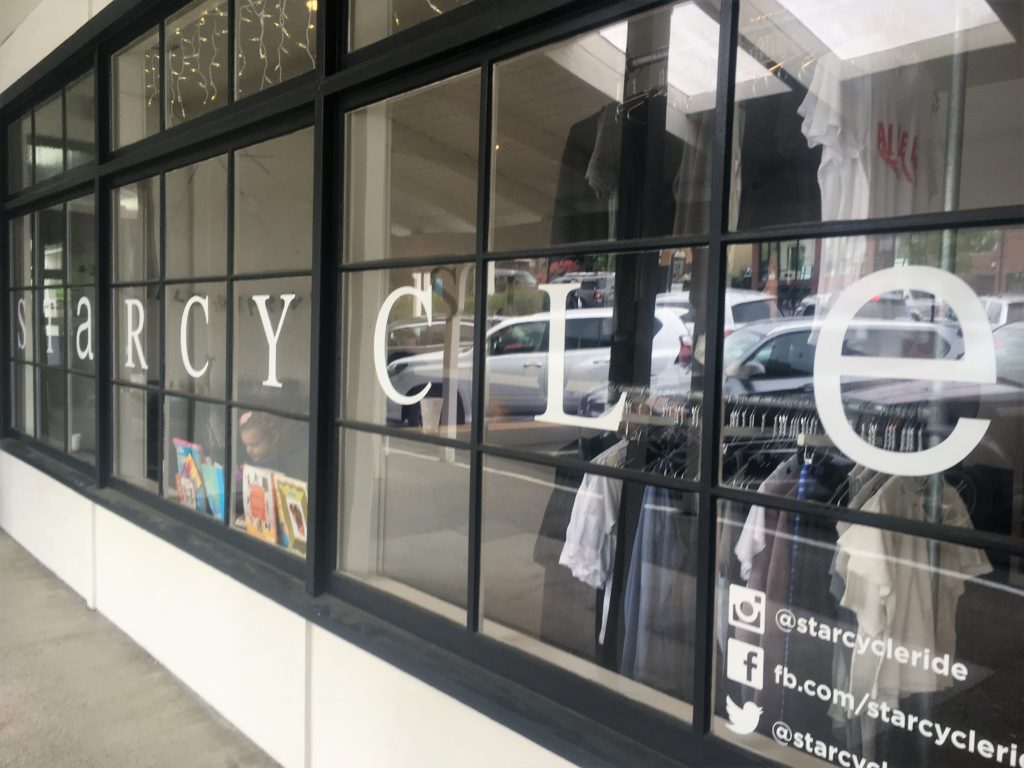 After class, I treated myself to a pedicure at Tiffany Nails and Spa. I was pleasantly surprised to learn that clients received a free drink with their service. I opted for a strawberry mimosa, light on the champagne. When I mentioned this to my friend later, I learned that it is commonplace at nail salons in Oregon to offer free drinks with the services. Boston, take note!
I ended my morning in Lake Oswego by grabbing a pain au chocolat from the St. Honoré Bakery and taking a quick walk down by the lake. It was still a little chilly in mid-May, but I could tell the area would be gorgeous in the summer.
Accommodation and Restaurant Recommendations
My friends and I stayed at the Residence Inn by Marriott* in Lake Oswego, which had an upscale summer-camp feel. Each residence had its own door, and our two-bedroom suite had two floors. The grounds were large and offered many amenities, including a pool, tennis, volleyball, and a fire pit. The hotel was nice, but if I returned in the summer, I would stay at the Lakeshore Inn* on the water in the downtown center. Its location and many water-sport offerings - like swimming and kayaking - would make for a wonderful vacation.
During my trip, I enjoyed an incredible meal at the Oswego Grill. This restaurant offers delicious steak, chicken, Pacific-caught fish, and vegetarian meals. The chefs also easily accommodated many various food allergies at the table, including a corn intolerance. It is the perfect restaurant for a nice, relaxing meal on vacation.
Willamette Valley Vineyards
Being a wine-lover, I could not visit Oregon without exploring at least one vineyard. Before my trip, I researched some of Oregon's well-known wine regions. Dundee Hills, which is part of the famous Willamette Valley region, was only 15 minutes from my hotel. After my morning in downtown Lake Oswego, I hopped in my rental car and headed to Dundee Hills for the afternoon.
Rex Hill
My first stop was Rex Hill Vineyard. An "essence table" greeted me in the lobby. You have probably heard wines described as having a certain "nose" and tasting like things other than wine, such as blackberries, cherries, or even leather. The essence table had 24 glasses filled with various fruits, spices, and minerals that one could use to describe wine. Guests were meant to smell the items on the table then associate those smells with their wines while they had tastings. I did not make many associations during my tasting, but I had fun smelling my way around the table!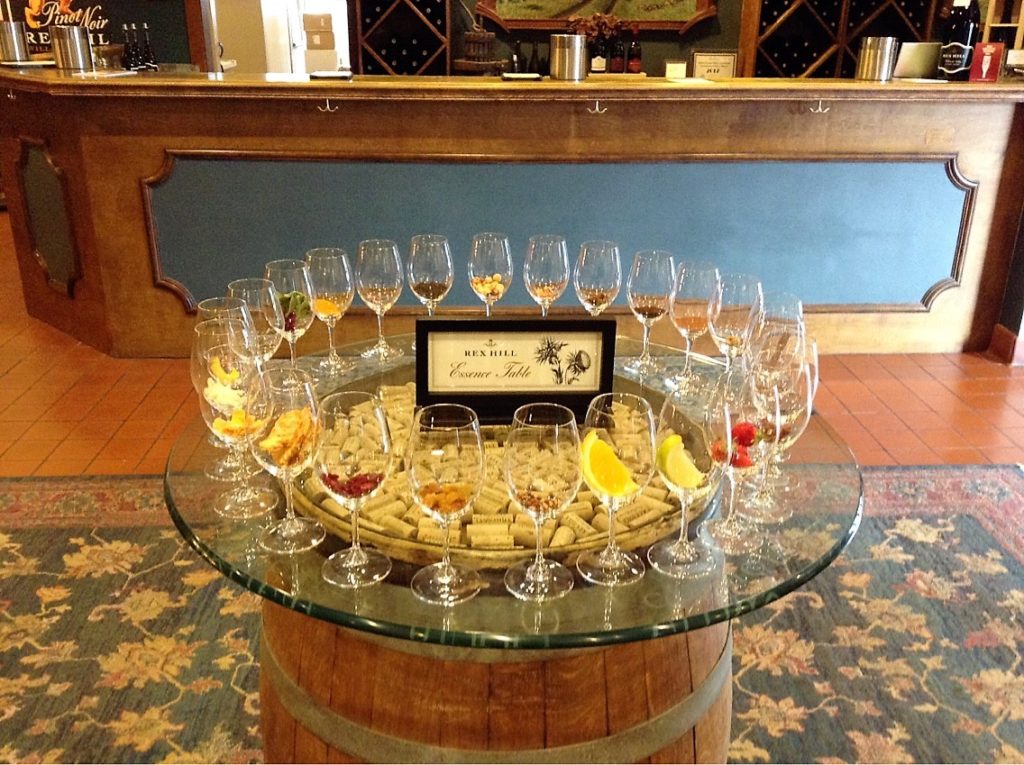 I choose to sit outside on the deck during my tasting. The sommelier first brought me some cheese biscuits to enjoy with my wine. He then brought out each of the six wines for my tasting one at a time. The pours began with the recent rosé vintage, then moved on to the typical Oregon Chardonnays and Pinot Noirs.
Because the vineyard was not crowded, the sommelier had time to tell me the history of the vineyard and the wines. Most interestingly, I learned about the ancient Missoula floods that occurred when the Ice Age ice receded from the region. The floods started in Montana, ran all the way to the Pacific Ocean, and then slowly receded. This created rocky terrain, which causes the grape vine roots to dig deeper into the soil than in other regions. The effect is a deeper flavor in the wine, closer to that of a Syrah than your typical Pinot Noir. This lesson, along with my tasting, gave me a new appreciation for American wines.
Red Hills Market
The Red Hills Market was highly recommended for a quick, local bite to eat. It was also between the two vineyards I wanted to visit, so it made a perfect lunch spot. I had a simple yet delicious soup and salad combo with farm-fresh local ingredients. If you need a spot to grab a bite to eat in Dundee Hills, add the Red Hills Market to your itinerary.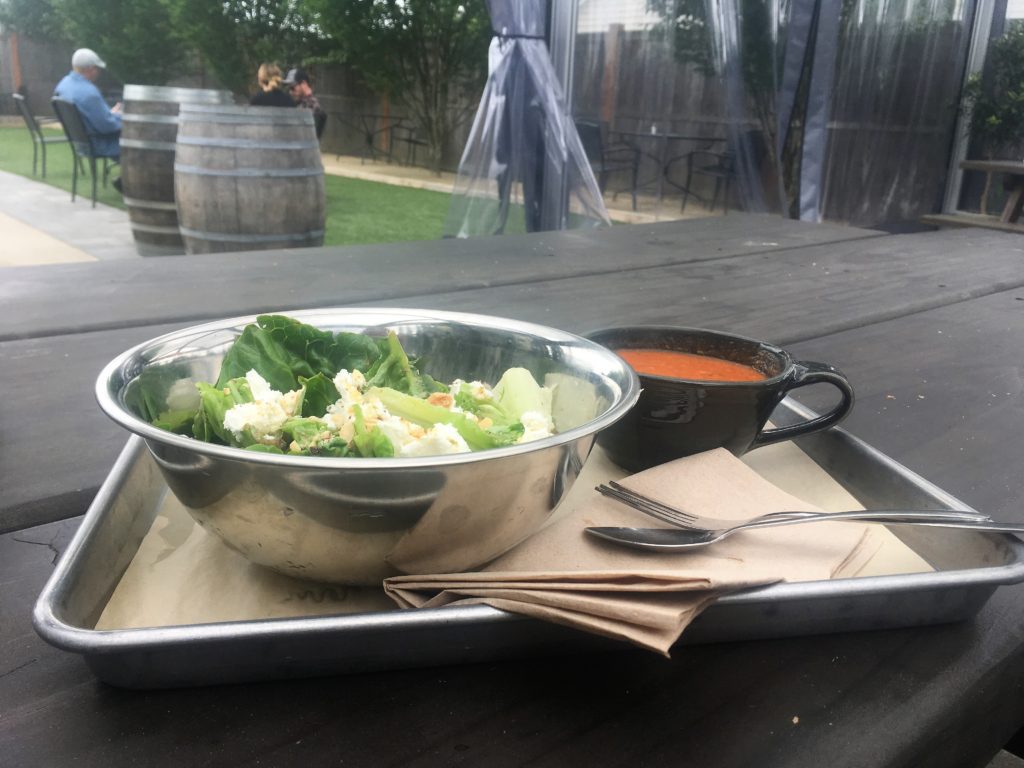 Sokol Blosser Winery
My second wine stop of the day was the Sokol Blosser Winery. Located further into the Dundee Hills region than Rex Hills, the Sokol Blosser Winery has three sitting rooms where you can taste your wine. While you are sipping, beautiful views of the region are offered through floor-to-ceiling windows in each room. I sampled the Spring Flight while I was there, which included a Pinot Gris, a Pinot Noir rosé, and three typical Pinot Noir samples.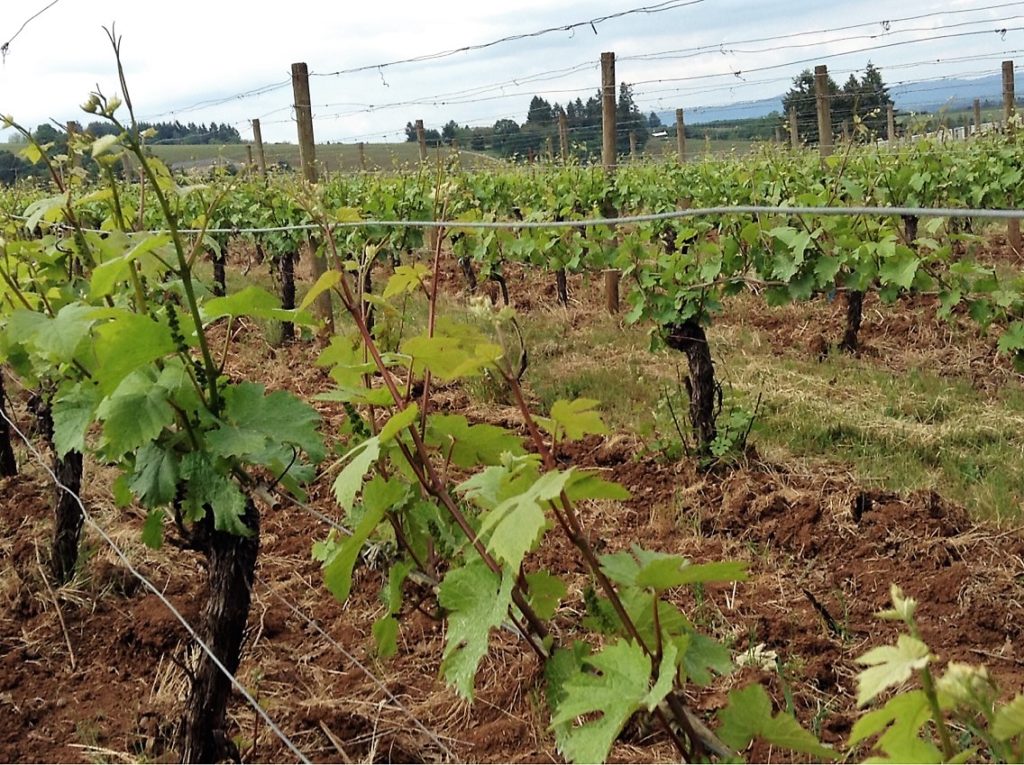 While the wine at Sokol Blosser was delicious, the experience was not as personal nor as relaxing as the one I had at Rex Hill. If you only have time for one vineyard on your trip, I would recommend Rex Hill over Sokol Blosser. However, Sokol Blosser's public areas are larger, and you are able to wander around the vineyards, whereas most of Rex Hill's vineyards are off-site. Considering this, Sokol Blosser may be more accommodating for a larger group of people while Rex Hill is better for a solo traveler.
Downtown Portland
After my day in Dundee Hills, I spent the late afternoon and evening in downtown Portland. I had a few key tourist locations I wanted to check out in my few remaining solo hours. Most of them were interesting, beautiful, and worth visiting again!
EaT: An Oyster Bar
Raw oysters are one of my favorite foods. Similar to wines, they develop particular flavors and textures based on the regions and waters in which they are raised. I have access to many East Coast oysters living in Massachusetts, but West Coast oysters are both more difficult to come by and more expensive. Given this, I wanted to make sure to sample some West Coast oysters while in Oregon.
EaT is an open-air bar and restaurant featuring $1 oyster happy hour specials. Its front wall is like a garage door, which was completely open when I was there to provide access to sidewalk seats. I stopped by and ordered three oysters from Washington state, three from Oregon, and an oyster shooter special. The oysters definitely had a more full-bodied and less-salty taste than East Coast oysters. This makes me wish we had better access to them in Boston, but I at least know where to return for great oysters next time I am in Portland.
International Rose Test Garden
In 1915, as World War I raged on in Europe, a local Portland rose enthusiast convinced city officials to set up the International Rose Test Garden as a safe haven for Europe's hybrid roses. Oregon was so far away from the fighting of WWI, and such an undesirable target, that it was thought the roses would certainly be safe there. Seedlings from England and other countries were sent over in 1918 to begin the garden.
100 years later, the garden provides 4.5 acres of beautiful roses overlooking the city. Access to the gardens is free. If you visit Portland in the Spring or Summer, take some time out of your trip to walk through the garden's grounds. The blooms were already so beautiful in May, and I'm sure they are even more brilliant later in the season.
Powell's Books
If you have heard anything about Portland, you have probably heard about Powells Books. This four-story bookstore takes up an entire city block in Portland's Pearl District. It covers 1.6 total acres. You can find all your typical bookstore books here, as well as rare finds and even out-of-print books. When I visited, I planned to just look around, but I was drawn to the foreign language section and ended up purchasing Dante's Inferno in both English and Italian and Dostoyevsky's Brothers Karamozov completely in Russian. I am just learning to read Russian, so I am on page 3, but I was proud that I could recognize the book for what it was with no English context! These books would have been difficult to find anywhere but Powells Books.
Japanese Gardens
The Japanese Gardens had also been on my list, but I did not have a chance to visit my first day in the city. Luckily, the group I was with all wanted to visit later in my trip. The Gardens span 12 acres and transport you to another world across the Pacific Ocean while you are there. They offer peaceful koi ponds and contemplative zen rock gardens, as well as elaborate displays of foreign flora. You could spend a few hours seeing to the displays you are most impressed with, or wander the grounds for an entire day. Either way, these gardens should be a stop on your tour of Portland.
Portland Peculiarium
The Portland Peculiarium was not a place I consider worth visiting again. However, it was an interesting experience so I thought it worth mentioning. When researching things to do in Portland before my trip, a friend trying to "help" found the Portland Peculiarium listed as a suggested destination. He insisted that I visit, and even offered to pay my admission if I went. Seeing as I had some extra time and I would be passing close to the location in my travels, I took a few minutes to stop in.
The Peculiarium museum is in a warehouse-like building. There were a few odd, yet obviously fake, "peculiar" things on the sidewalk outside to entice visitors. The lobby inside included the ticket desk, gift shop, and temporary walls to hide the exhibits. The museum itself had three rooms, each about the size of a typical bedroom. The rooms were filled with objects made by the creators from random children's toys, such as a dead zombie baby in a carriage and random body parts in a blood-filled bathtub. The coolest part was the exhibit where you could stick your head through a hole and take a picture of yourself as someone subjected to an alien dissection. Overall, unless you are really into this type of thing or really bored, do not go out of your way to visit Portland's Peculiarium.
I made sure to buy my friend a giant rubber cockroach from the gift store, and leave it unknowingly on his desk as a thank you gift for sending me to this place.
Hiking in Columbia River Gorge
On my last day in Oregon I went hiking with my friends in the Columbia River Gorge Valley. Their favorite hiking trails on the Oregon-side of the Columbia River were closed from fire damage caused by last year's fires. Therefore, we had to explore new trails on the Washington-side of the river that day. We got lucky with a beautiful, clear, sunny day with moderately cool temperatures perfect for hiking. While most of our journey paralleled the river, and therefore the road next to it, it was great to get out of the city and experience some of the nature in the area. When I return, I will be sure to save more time for hiking and hopefully check out some of the Oregon-side trails when they reopen!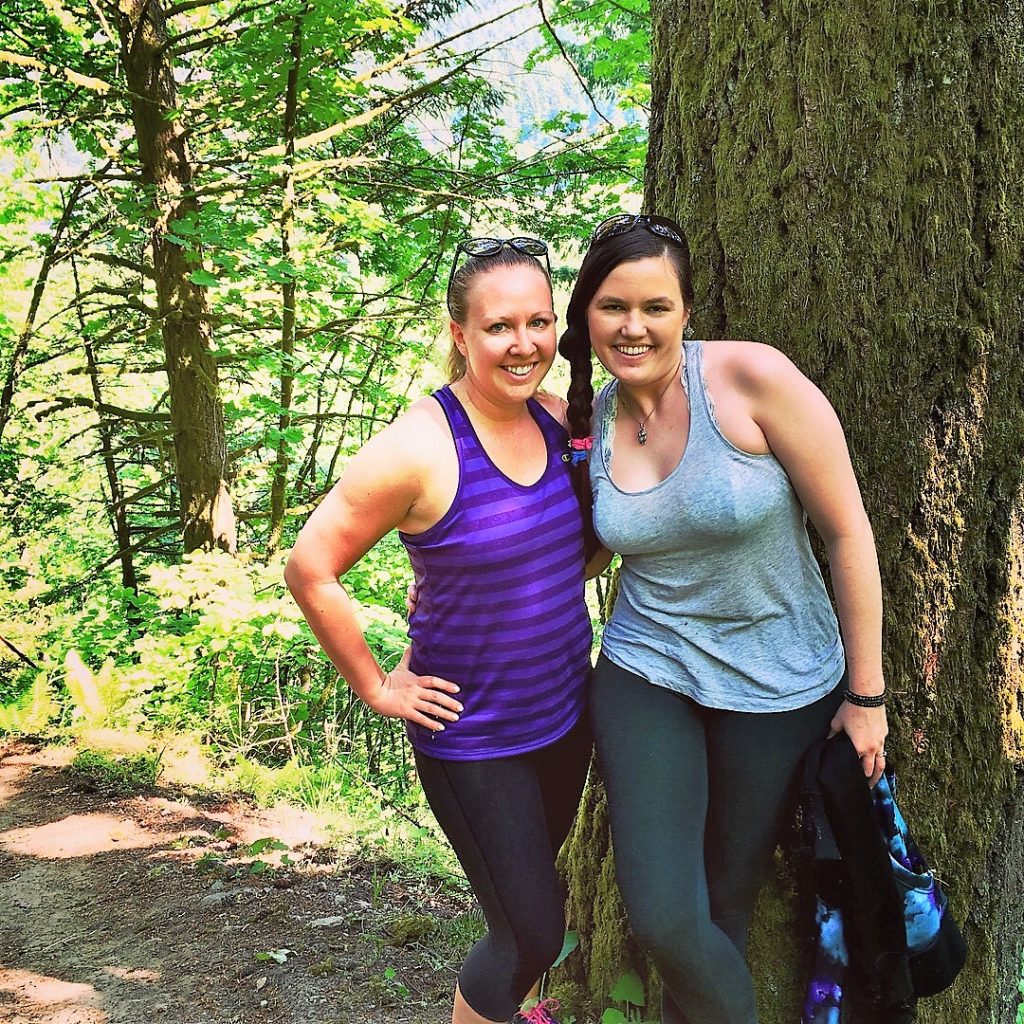 *N.B. Some links included in this article are affiliate links. This means if you click on the link and make a purchase, I may receive a small commission at no additional cost to you.