Black Friday is here! The holiday season is upon us! If you're looking for the best Christmas gifts for your traveler, you can't go wrong with any of the following options.
Looking for more recommended travel products? Check out the post 15 Luxury Travel Essentials.
For the One who Loves a Weekend Getaway
Does your traveler seem to visit a new city every weekend? If your traveler is able to see the world without using all their vacation time, the following items are essential Christmas gifts this year.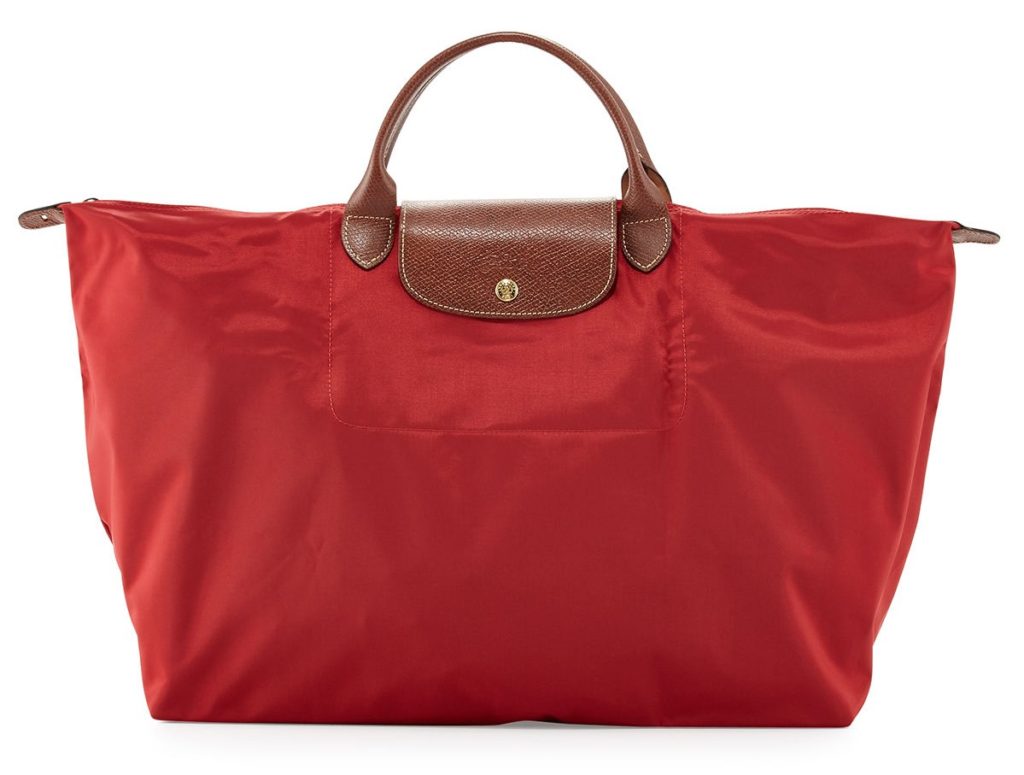 The perfect bag to take on weekend getaways will fit three or four outfits and a few essential products without being too cumbersome. Any carry-on sized bag will do, but this Longchamp travel bag fits the bill perfectly. Its soft sides are flexible so the bag will fit anywhere: stuffed into a trunk for a road trip, in a train's overhead compartment, or under the plane seat in front of you. The nylon of which it is made cleans up easily, making this bag low maintenance as well.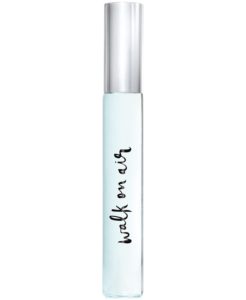 Most weekend travelers getting on airplanes will only be bringing a carry-on bag with them. This means they will be subjected to the 3 oz or 100 mL liquid restriction. This year for Christmas, pick up some travel-sized versions of your traveler's favorite toiletries and give them one less thing to worry about while packing. A roller-ball perfume of their favorite scent is perfect because it is long-lasting and spill-proof.
For the One Traveling the World for Weeks at a Time
Shopping for gifts for the experienced traveler who takes off around the world for weeks at a time may leave you lost and confused. What do you buy for the person who prefers experiences to things? Any of the items below, of course!
Like the weekender above, a soft-sided nylon carry-on bag is the perfect Christmas gift for any traveler. Unlike the weekend traveler, though, the globetrotter will need a bag that will fit weeks worth of clothing and all their souvenirs while retaining its carry-on compliant size. This extendable bag can be packed in its smaller state before hitting the road, and then expanded while traveling to fit an extra 1/3 of items! Even in its expanded state, this bag is still carry-on size. Pick one up for your worldwide traveler today!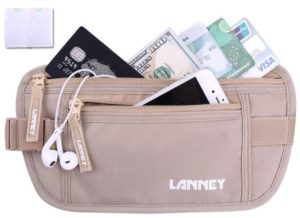 Most worldwide travelers are likely to visit at least one country or city where they need to keep an eye on their belongings at all times. While I am usually a big fan of cross-body bags for this purpose, a money belt that can be worn under clothes is even more secure. Get one that fits your traveler's passport, phone, cards, and cash. It is stylish enough to be worn outside of clothes of you so choose, and flat enough to be worn under clothes without detection.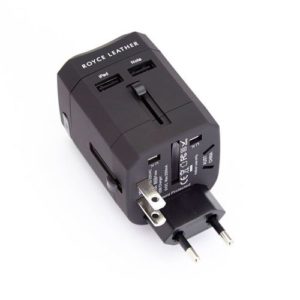 Did you know that the different plug types throughout the world are a result of international trade restrictions? For the traveler planning to visit many different regions with different outlets, help them pack as lightweight and compact as possible with this universal outlet adapter.
For the Study Abroad Student
Is your child, relative, or friend heading off to live and study in a different country after the holidays? Help them adjust to life abroad by picking up the following essential items as Christmas gifts this year (I would know, I've studied abroad twice!).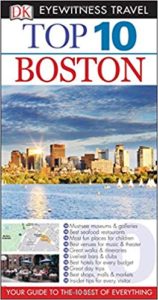 I picked up an Eyewitness Top 10 travel guide eight years ago before a trip to Amsterdam. Since then, I have sworn by this series when visiting a new city. These books include the top 10 of everything in a city, including restaurants, nightlife, and off-the-beaten-path attractions. Your study abroad student will easily be able to find the famous monument, museum, or church in his or her new town: help them experience the ins and outs of their new city with this in-depth travel guide.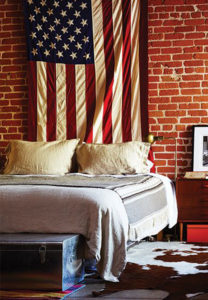 From what I've seen, most expats and Erasmus students hang up a flag representing their home country in their bedroom within a month or two of arriving in a new country, even if they are not overly patriotic. It is a symbol of pride for many people and also provides a sense of comfort and familiarity to the owner.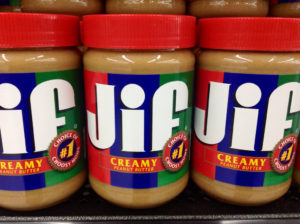 Perhaps even stranger than the idea of gifting a country flag is the idea of stuffing your study abroad student's suitcase full of peanut butter or other local foods from home. The number one care package request for American study abroad students seems to be jars of peanut butter. Buying them as a Christmas gift will be considerably cheaper than shipping tubs of peanut butter internationally when you receive a call that the half-cup jar of peanut butter costs $10, or worse, peanut butter doesn't exist in the country in which your student is living. Other popular American foods to request include pop tarts, Kraft mac & cheese, and chocolate chips. Alternatively, Australian students living abroad will need their Vegemite and French expats should bring French Nutella with them (the stuff sold in the USA and Canada is made with a different recipe and just doesn't taste the same).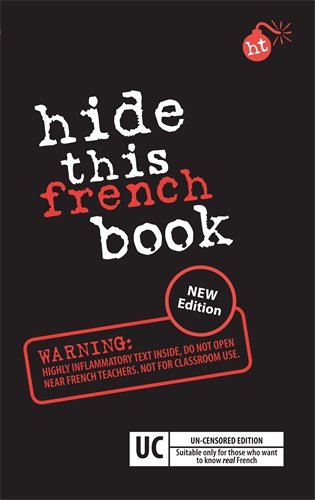 If your student will be living in a country where the common language is not English, they will probably need a foreign language dictionary. Instead of buying them a boring [language]-English dictionary with each word and its translation listed in alphabetical order, pick up a phrase book from the "Hide This Book" series. Not only will your study abroad traveler learn useful phrases in context, but the series also provides cultural notes to help your student assimilate quicker and avoid cultural faux pas. Despite what the cover and advertising says, most phrases presented in the book are benign and used in everyday conversation.
For the One who Needs the Luxuries of Life with Them on the Road
If your traveler is the one who packs a giant suitcase for four days away because they never know when they must use their personal hair dryer, they will appreciate the following Christmas gifts under the tree this year.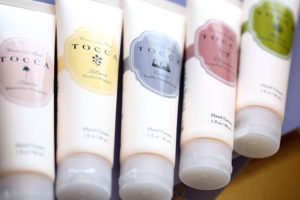 One of the worst-yet-inevitable parts of travel is the dryness experienced on airplanes. Instead of stranding your luxury traveler without lotion 38,000 feet in the air, buy them a high-end travel-sized hand cream this Christmas. Tocca sells sets under 100 mL with floral scents named after European sites. Their hand creams include ingredients like avocado oil and shea butter so your luxury traveler won't miss their full-size bottle for a few days.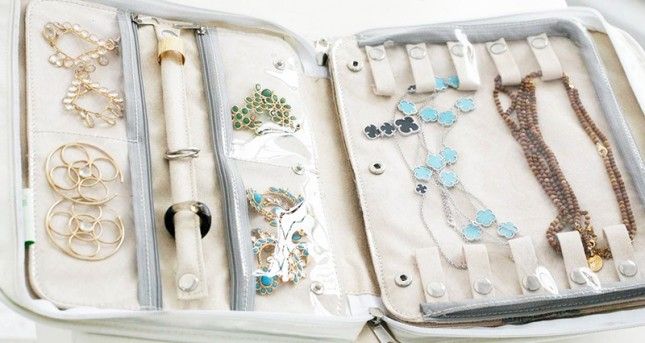 Arriving at your destination and having to spend a half hour untangling all your necklaces and bracelets and then having to find that missing earring that made its way to the bottom of your bag is not the best way to begin a vacation. If this scenario is familiar to your luxury traveler, buy her a travel jewelry organizer this year for Christmas so she never has to go through this again!
Looking to supplement this gift with a piece of jewelry? Check out the collection at roxjewelryshop.com. Use the code FFT30OFF for 30% off anything on the site now through Cyber Monday, or the code FFT15OFF for 15% off any other time!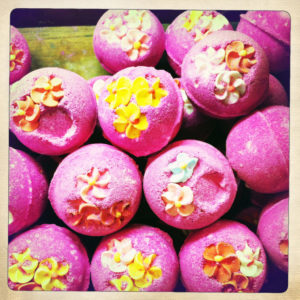 After many hours of traveling, there's probably nothing your luxury traveler would enjoy more than to spend some time soaking in a relaxing bath. Help enhance that experience with the gift of a scented bath bomb, filled with skin-softening oils and soothing colors that will diffuse into the water. Bath bombs are small and non-liquid so they are easy to pack and take anywhere your luxury traveler may go.
For the One who Will Actually Lose Weight on Vacation
Fitness on vacation can be fun! If your traveler is the one who fits in fitness everywhere he or she goes, surprise him or her with one of the following Christmas gifts this year.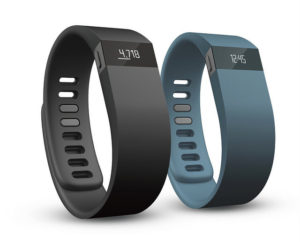 Perhaps your fit traveler already has a pedometer. If not, pick one up for them this holiday season. Most people visiting a new city will walk over 20,000 steps per day! Anyone who is into health and fitness will want to track this metric, even if its only purpose is to enjoy the local dessert without guilt later that evening.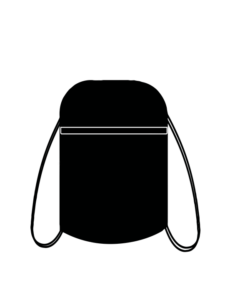 This versatile drawstring bag will be essential in numerous fit-travel situations. Whether your traveler is going to spend the day hiking Machu Picchu or taking a bicycle tour of Havana, a drawstring bag will allow them to take all their necessary belongings along while keeping their hands free. Pick up a deluxe version with a front pocket and space for a water bottle for the ultimate fit-travel Christmas gift.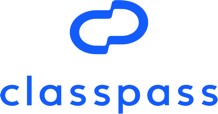 ClassPass is the perfect gym membership for your fit traveler. Membership is not limited to a single studio or even a single city. ClassPass is connected to studios throughout the USA, Canada, the UK, and Australia. It is currently focusing on expansion around Asia and Europe within the next year. This means your fit traveler will be able to pop into a fitness class no matter where the are for the cost of a single gym membership! Membership is quickly and easily transferable between cities, so your traveler won't feel restricted with this Christmas gift.
For Everyone!
No matter which category above your traveler fits into, everyone can benefit from the following items!
I cannot emphasize this enough: a memory foam travel pillow, like this one from Cabeau, is life-changing for any traveler. You or your traveler will get the best sleep they've ever had on an airplane with a memory foam pillow. The newest version also includes straps to attach the pillow to the airplane seat, so your traveler won't end up on the shoulder of the stranger next to them! If you're looking for a great travel Christmas gift, purchase the entire travel pillow kit, including a sleep mask and ear plugs.
Digital cameras went out of style with the advent of the smartphone. Recently, they've become an important travel companion again for the serious traveler. Smartphones are great for capturing many photos throughout a trip that can be shared quickly, but for the really great travel photos a digital camera is a must. Unless your traveler is a travel photographer, don't weigh them down with a large camera. Instead, pick up a compact digital camera that is easy to throw into a carry-on bag and pull out at any time to capture the best moments of your traveler's trip.
Happy shopping!
Love this post? Save it to Pinterest for later!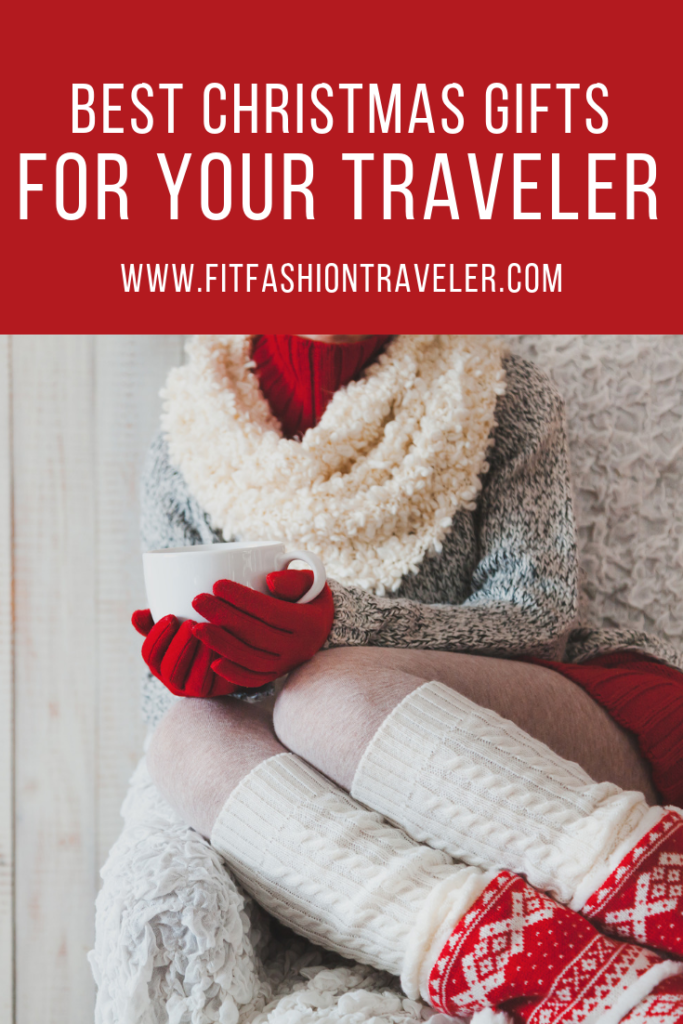 N.B. This post includes affiliate links. If you purchase an item through one of the links in this article, I receive compensation at no additional cost to you. As an Amazon Associate I earn from qualifying purchases.