So you want to go to London!
This beautiful city is one of the biggest transportation hubs in the world, so whether you're arriving by plane, train, bus, or car, you should have no problem getting to the city quickly and easily from wherever you are.
Looking for more information on London? Check out the post Top 6 Restaurants in London's Royal Borough of Kensington and Chelsea!
By Plane
London is serviced by five international airports: Heathrow, Gatwick, Stansted, Luton, and London City. You can reach central London from each of them by public transportation or taxi, so it doesn't make too much difference which one you fly into.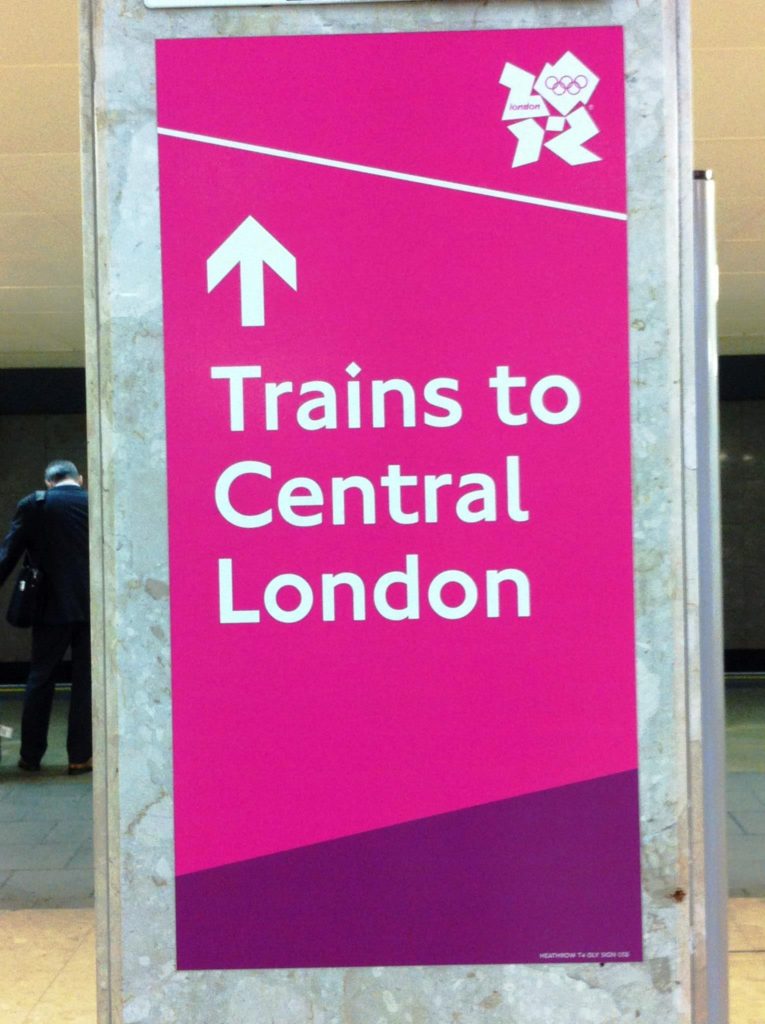 Heathrow: Heathrow is the main London airport for flights coming from the U.S., although direct flights are now available to Gatwick and Stansted as well. The easiest and cheapest way to get from Heathrow to downtown London is to take London's subway, officially known as the Underground and commonly referred to as the Tube. To do so, purchase an Oyster Card at the airport (you will get a refund when you return it later), add value, and board the Picadilly Line, the only line available from Heathrow. The first half of this journey on the Tube is above ground, so it is a relaxing way to experience your first views of the city.
However, it will take you over an hour to reach central London from Heathrow by subway, so for a few pounds more it is well worth it to take the Heathrow Express train to Paddington Station. It will take you just 15 minutes to get into the city using this option. You will be dropped off at Paddington Station, from which four Tube lines are accessible.
You could also consider taking a National Express bus or a taxi, but the price of the taxi could be double or triple that of the train, and both methods will still take about an hour to get into the city.
Gatwick, Standsted, and Luton: To get from Gatwick, Stansted, or Luton Airports to London, you can take a train, bus, or taxi. The train is most advisable as it will take you right into one of London's major train stations (Victoria or Blackfriars Station from Gatwick, St. Pancras Station from Luton, and Liverpool Street from Stansted). Tickets cost between $13 and $23, and trips take about 30 minutes. By contrast, bus tickets are less than $10 and will also get you to a major train station but could take closer to an hour. The biggest advantage of taking the National Express bus service over the UK's National Rail service, aside from the cost, is that the bus is rarely if ever affected by strikes (I once waited over an hour for a train from Stansted to London after returning from a week-long trip, which was tiresome and frustrating when all I wanted was to be back relaxing in my apartment).
London City: London City is the smallest of the London airports, but it does service international flights on budget airlines. It is also on the Tube system, so you can take the above-ground DLR train from the airport to Canning Town station and then access the rest of the Tube network from there. A trip on the Tube to central London will take about twenty minutes; a taxi from London City airport will take about a half hour.
By Train
If you are traveling to London from somewhere else in Europe, I recommend taking the train. Your journey will end right in central London at one of its many beautiful train stations, and you will have a chance to take a picturesque ride through the countryside. If you will be pre-booking your train ticket online (versus buying it at the train station), check out TheTrainLine.com for the cheapest tickets available. You can access additional discounts by purchasing a railcard, such as the railcard for travelers under 25 years old, which would be cost-effective if you plan to take multiple train rides around Great Britain.
The most popular train from continental Europe to London is the Eurostar! Although it is more expensive than flying, it is much faster and will take you right from city center to city center. For both the convenience and experience, taking the Eurostar between London and Paris or any of its other accessible cities is definitely worthwhile.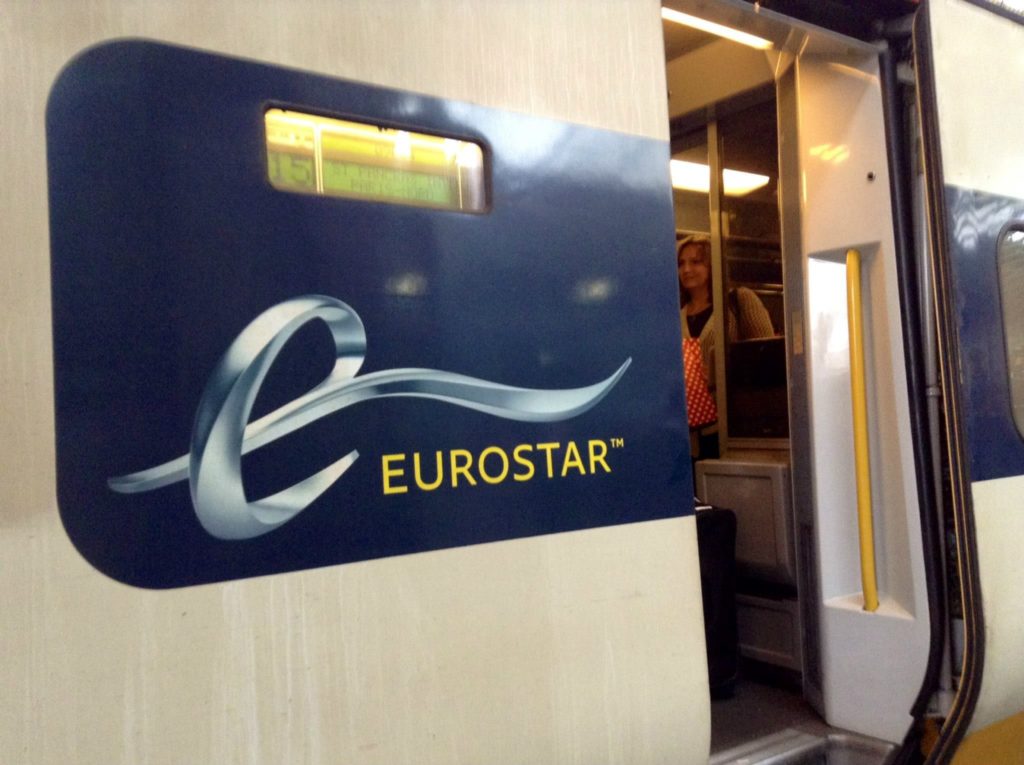 By Bus
Although London sits on the island of Great Britain, it is actually accessible by coach bus from various locations within the country and around continental Europe! National Express buses are available for cheap transportation around Great Britain; to find other bus lines for transportation to and from Europe, check out GoEuro.com. The bus may be the least comfortable transport option, but it is also the cheapest, and like the trains will bring you right from city center to city center.
By Car
Of course if you have access to a car, driving to London is always an option. It is accessible by multiple major highways in Great Britain. Keep in mind if you are not used to driving in a British-owned territory that cars drive on the left-hand side of the road, left turns on red lights are generally not permitted, and gas prices may be higher than what you are used to (currently gas costs around $5.79 USD per gallon in the UK, and just $3.50 USD per gallon in the U.S.).
The biggest downside to driving in London is the Congestion Charge that applies as a toll in city center. The charge applies from 7 AM to 6 PM Monday through Friday, and will be applied whenever you enter the Congestion Charge Zone. The zone expands from Hyde Park in the West to just past Liverpool Street Station in the East, and from Kings Cross Station in the North down past Borough Market in the South. The charge is about $18 USD for each entrance into the zone. However, the freedom of having your own transportation may make the extra fees worth it.
Love this post? Save it to Pinterest for later!