The original intent of this post was to highlight restaurants in London throughout the city. However, as I made my list of recommendations I realized that most of the restaurants were in the Notting Hill area, where I had lived in London. Therefore, this post will focus on restaurants just in the Royal Borough of Kensington and Chelsea. Next time you are in London, use the information below to head west and check out the best restaurants in London's most exclusive neighborhoods!
Looking for more information about London? Check out the Getting to London post!
1. Julie's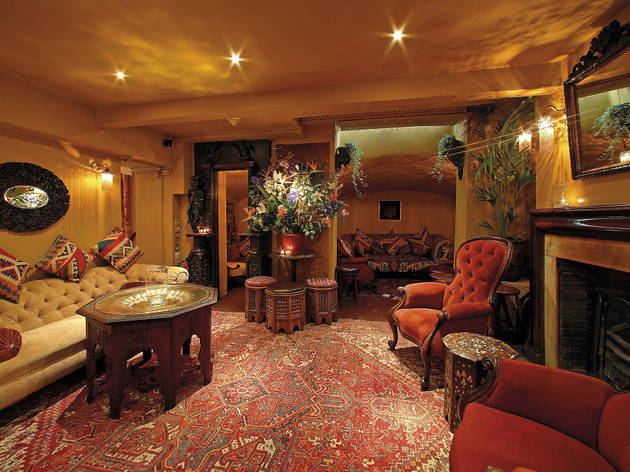 Julie's restaurant is a hidden gem in Holland Park, an upscale neighborhood just past Notting Hill. The unassuming exterior on Portland Road opens to a variety of rooms, elegantly-decorated in a British-Egyptian style, creating many intimate spaces to enjoy your meal. Julie's has been noted as a favorite special-occasion date spot of Princes William and Harry. Many other A-listers have been spotted walking through its doors as well. Prince Charles even began his bachelor party here before marrying Princess Diana! Even so, the menu and prices still are accessible to those of us commoners looking for fine dining in London, and reservations are not too difficult to come by.
135 Portland Road, Holland Park, London, W11 4LW * http://www.juliesrestaurant.com/
2. Electric Diner and Cinema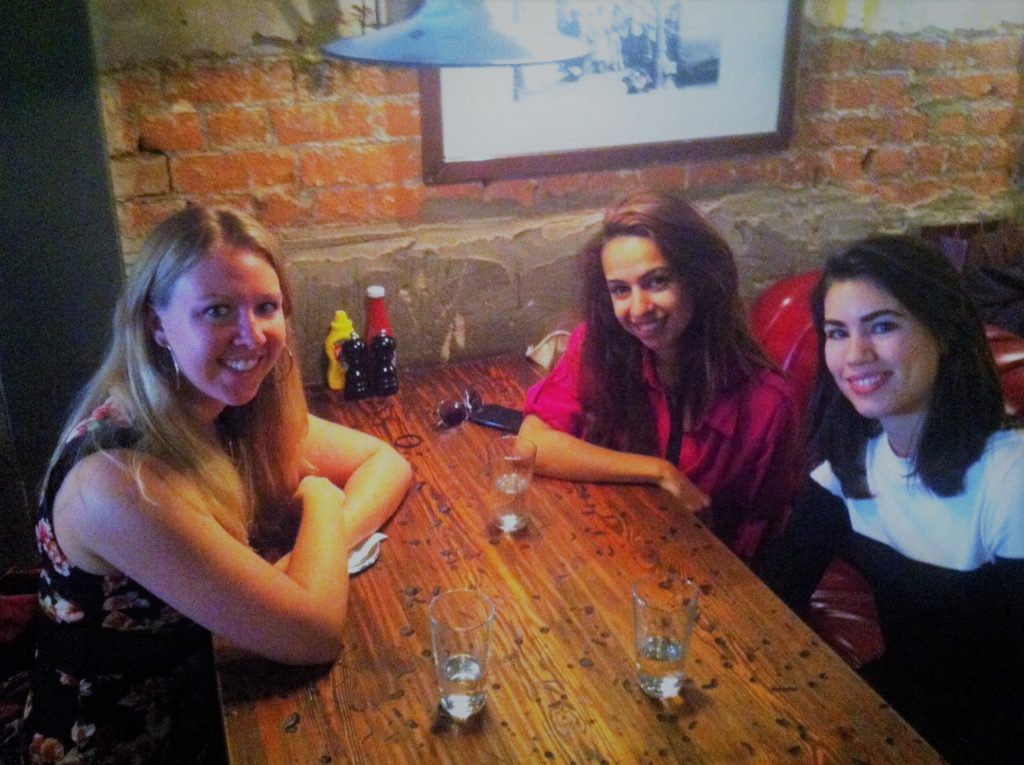 The Electric Diner is a casual restaurant connected to an old-fashioned cinema showing current movies (this week's selection is Mama Mia! 2). You can grab a drink or a bite to eat at the diner before catching a show in one of the leather armchairs, couches, or front row beds featured in the theatre next door. One of the best features, especially for Americans, is the brunch served every Sunday! Among other offerings, the diner features many popular brunch items, including a proper Bloody Mary, which is surprisingly hard to find at restaurants in London.
191 Portobello Road, Notting Hill, London, W11 2ED * http://www.electricdiner.com/
3. Beach Blanket Babylon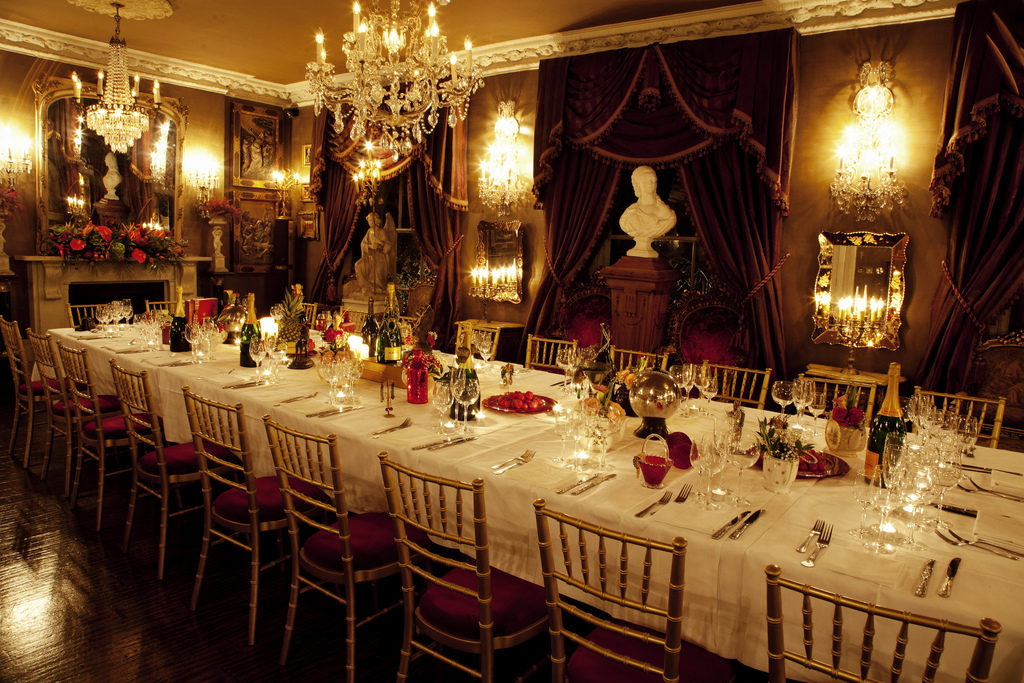 Beach Blanket Babylon has some of the best pre- or post-dinner cocktails in the area. Its decorations are also incredibly ornate with Roman and Greek design influences. I unfortunately cannot speak to the food, but be sure to try the Elderflower Daiquiri if you go for cocktails, you won't be disappointed.
45 Ledbury Road, Notting Hill, London, W11 2AA * https://www.beachblanket.co.uk/
4. Granger and Co.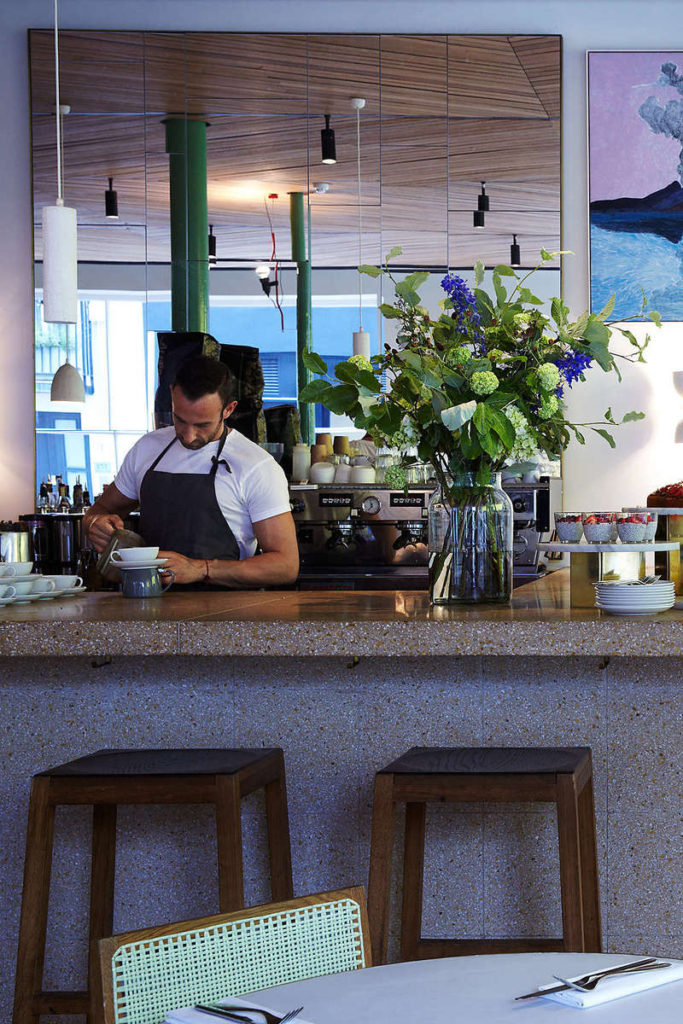 Granger and Co. is a lovely casual upscale restaurant in the heart of Notting Hill. Its large windows let in vast amounts of light during the day, which make it an inviting space to either chill out at the bar with a pastry or grab lunch with friends. The light lunch menu reflects the high-end air of the area without the high-end price points.
175 Westbourne Grove, Notting Hill, London, W11 2SB * https://grangerandco.com/
5. Harrod's Champagne Bar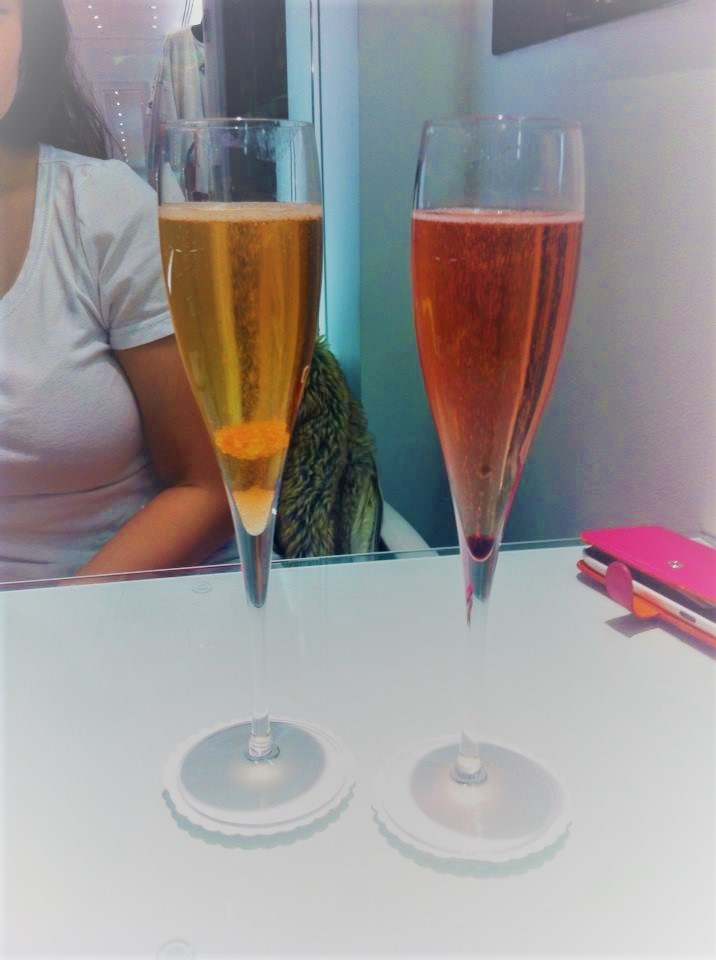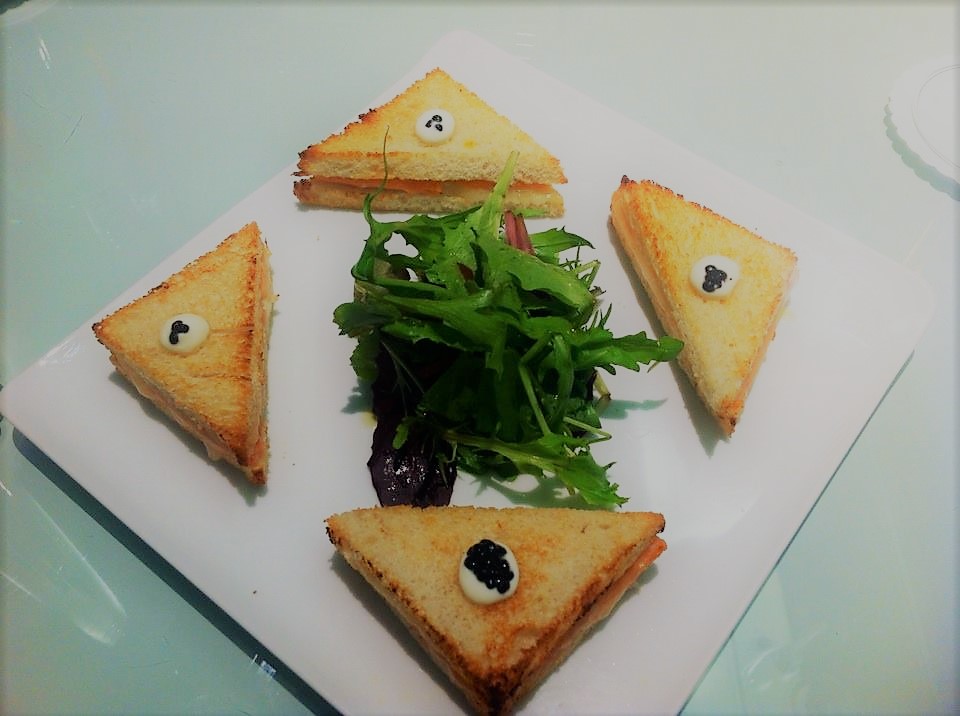 Outside the Notting Hill area in Knightsbridge, Harrod's is famous for its luxurious shopping experience. This Qatari-owned shopping mecca, offering everything from Alexander McQueen ball gowns to gustatory delicacies to throw pillows, also features 23 dining options. Though you may not think of a shopping emporium as hosting some of the best restaurants in London, you should give it a chance: the Champagne Bar in particular does not disappoint. Do not make the mistake of thinking you should skip this option due to its high price-points. Like most things in life, the price is worth it for a once-in-a-lifetime experience.
87 Brompton Road, Knightsbridge, London SW1X 7XL * https://www.harrods.com/en-gb/restaurants/fine-dining/the-champagne-bar
6. The Real Greek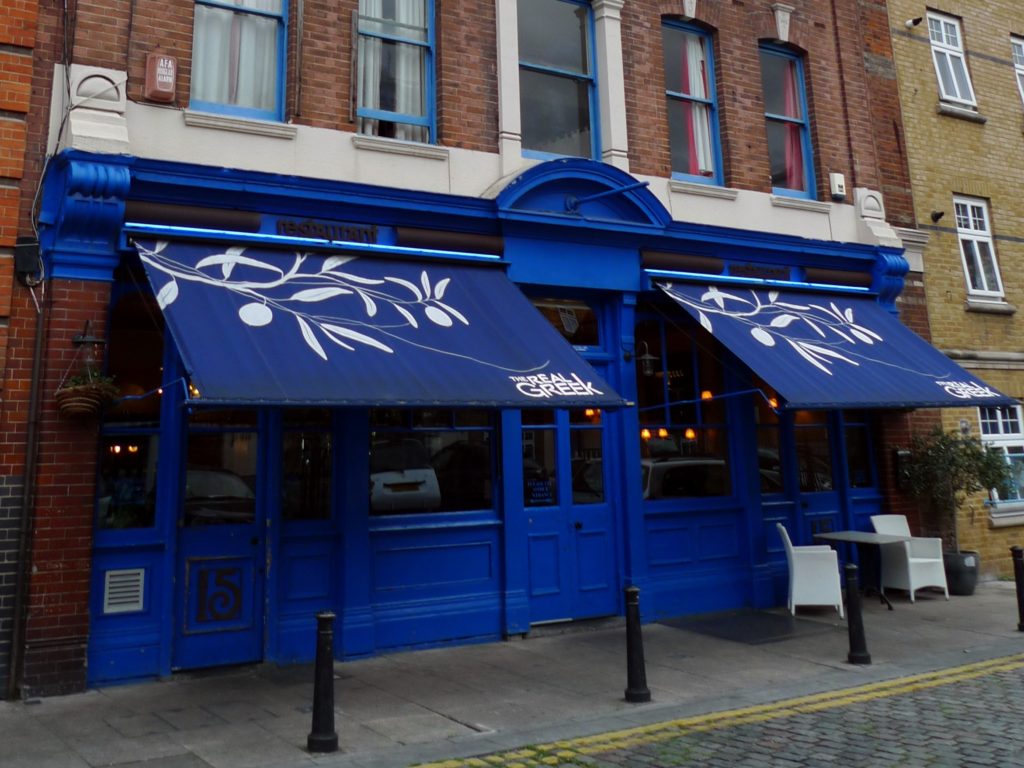 This restaurant has ten locations in London, including a location just outside Kensington and Chelsea in Shepherd's Bush. I became obsessed with finding authentic Greek food when I visited Greece two years ago, but long before this I became obsessed with London's restaurant The Real Greek. Featuring a variety of hot and cold small plates, The Real Greek is a fun place to dine out with friends while also a welcoming environment when dining alone: I can personally speak to both experiences! With so many locations you cannot fail to run into this restaurant, so be sure to stop in when you see one.
Southern Terrace, Westfield Shopping Centre, 1073 Ariel Way, Shepherd's Bush, London W12 7GB * http://www.therealgreek.com/
Bonus!

Borough Market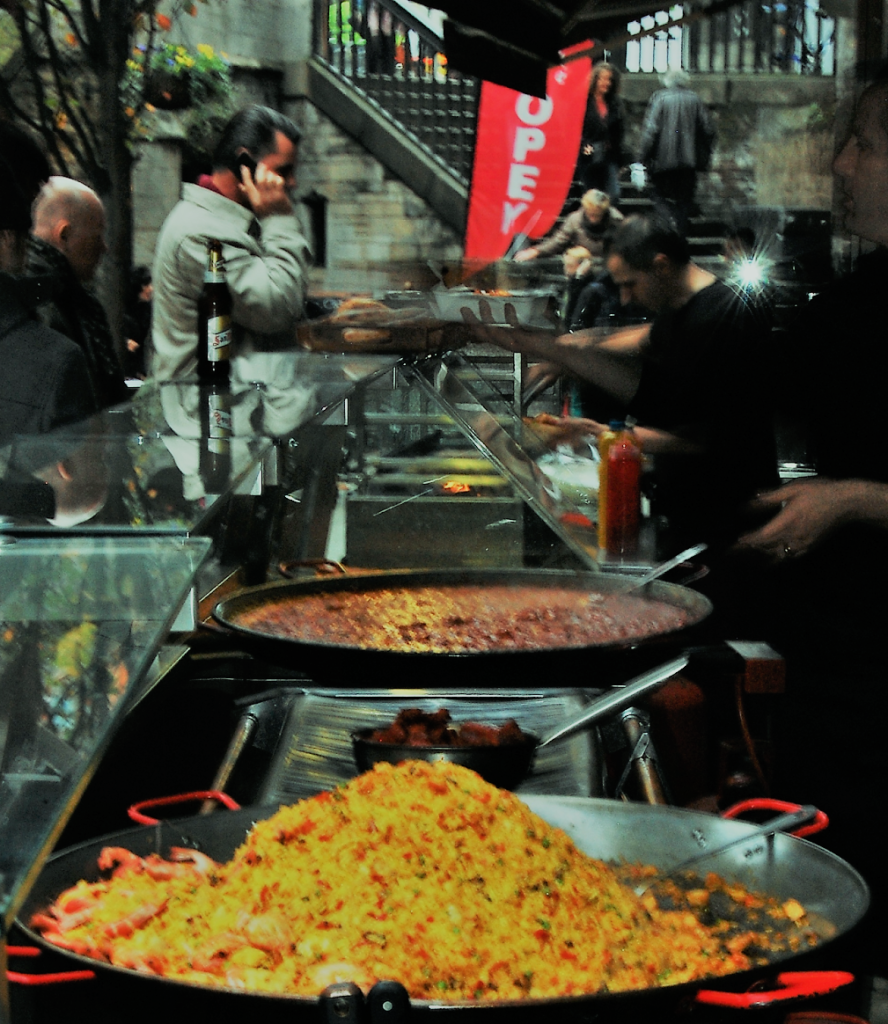 Borough Market is an outdoor food market on the opposite side of London from Notting Hill. Regardless, it is my favorite lunch spot in the city. It is fun to walk around and see the unique specialty items offered from around the world. It also allows a group of picky eaters to each select a different cuisine and still all dine together. Best of all, you can pick up a pitcher of sangria or Pimm's cup to enjoy along with your selection!
8 Southwark Street, Southwark, London SE1 1TL * http://boroughmarket.org.uk/
Love this post? Save it on Pinterest for later!